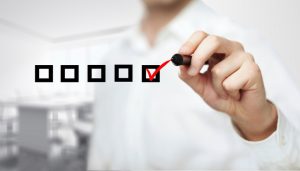 We know the weather is warming up out there and you're doing your absolute best to stay cool. If you're looking to improve your air conditioning efficiency, then we're the team who can help you with this. There are certain things you can do to help your home's efficiency services and they're much easier than you might think.
Our job as the professional is to bridge the gap between professional services and the homeowner's knowledge. We're going to give you all the information you need to stay comfortable throughout all the summer months. Get in touch with us for all the services you need.
How To Get Better Efficiency
Here are a few things that you can do if you'd like to improve the efficiency of your home this summer:
Replacing the Air Filter
Your air conditioner has an air filter that should ideally be replaced once every few months. In a perfect world, the frequency of your replacement would happen along with the seasons. Replacing your air filter is something simple that you can do. If you'd like to have a little assistance in this process, our professionals can walk you through the process during a maintenance appointment or over the phone.
Replacing the filter is so important because it's what keeps your air conditioner clean. A clean, clear system is always going to get you the best AC care.
Investing in a Dehumidifier
Investing in a dehumidifier is a simple way to keep cool as well. This is because an excessive amount of humidity is going to make you feel warmer even if the temperature is constant. This is because sweating is your body's air conditioning system. When there's an excess amount of humidity, you're going to notice that you have trouble sweating and feel hotter in the process. This is why a whole-home dehumidifier is so useful. It will help you feel cooler and save you money in the process.
Turn Off Lights and Close Curtains During the Day
It's important to block out excess lighting during the day. You might not realize it, but there's a certain level of heating that happens in your home when you let natural light flow in. It's important to close things up and let your home cool off when possible. This is a good habit to get into. It relieves strain from your air conditioning system and helps you stay cool.
Unblock All Vents
It's important to make sure that all the vents in your home are clear. It's common to want to switch things up through the year. Maybe you moved your couch across the room and moved a lamp or two. While this might seem like a good idea in the moment, you just need to double-check that all of your vents are clear. If one is blocked, you'll notice air conditioning trouble throughout the year.
Schedule Professional AC Maintenance
The last and most vital step of this process is to schedule professional air conditioning maintenance. Air conditioning maintenance services help you keep your home's AC system in great shape, avoid repair problems, and get your system to last longer.
Contact Residential Heating & Air Conditioning for your HVAC service in Plymouth, MN. You'll "Feel the Difference."