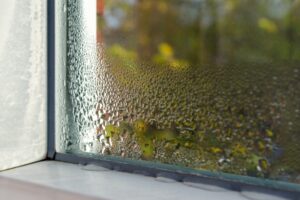 Minnesota is the Land of Ten Thousand Lakes. Actually, the number is 11,842, depending on what you include as a "lake." That can certainly make for beautiful scenery, but it has an unpleasant side effect during the summer: humidity. Also mosquitos, but we're not talking about mosquitos in this post.
When the summer weather arrives, and it will be here soon, humidity can turn a warm day into an unbearable one. The reason is that humidity acts like a blanket around you: it traps heat in your body by slowing down how much heat you can release by perspiration. Humidity doesn't make the temperature hotter, but it will make it feel hotter—sometimes by 10°.
Would you like to get control of the humidity in your house this year? We can help with some tips as well as with our services.