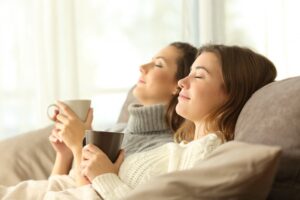 Making a decision about the next type of heater to install in your home isn't always easy. It can be made easier by learning more about your options though.
Forced air heaters like heat pumps or furnaces provide warm air by blowing it around the home. It feels a bit like a warm breeze and is known for being effective. The question we want to help you answer is whether it is best to use a standard, ducted forced air system or consider a ductless one.
We've got everything you need to know about these options.