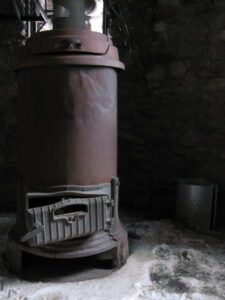 The word asbestos is a frightening one to homeowners: even if they don't exactly know what it is, they know they don't want it in their homes. Asbestos is a naturally occurring mineral fiber with high heat resistance, and this heat-resistant property has made it a common material in construction since ancient times. 
Unfortunately, this is what allowed asbestos to get easily into homes, usually as part of insulation. Breathing in asbestos fibers is harmful: long-term lung exposure can cause several respiratory illnesses, such as mesothelioma, a dangerous form of lung cancer.
One prime area where asbestos might lurk in your home is in your furnace. In this post, we're going to look at the issue of asbestos in furnaces and whether this is a problem with your home's furnace. If you've got an asbestos problem, call our team for asbestos removal in Eden Prairie, MN.