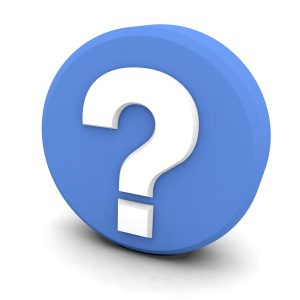 Replacing your home's furnace is inevitable. Since this is something that you're going to have to do eventually, you're going to want to prepare for this change. We also understand that you might not know when it's time for you to replace your furnace. There are many things you need to pay attention to as a homeowner, the subtle differences in your furnace operation might go unnoticed in the daily hustle and bustle of your life. If you realize that your furnace has really declined over the years, you might want to consider new furnace installation in Minnetonka, GA.
We're professionals who know our stuff and we're willing to pass this information on to you. If you need to replace your furnace this winter, we'll help you figure out your next steps. 
What Is the Average Lifespan of a Furnace
Let's start with one of the most common questions that we get from homeowners regarding their furnaces: "What's the average lifespan of a furnace?" Furnaces typically last anywhere from 10 to 15 years. Although your furnace can last this long, it doesn't necessarily mean that it's going to last this long without the proper care. This is why we encourage homeowners to have maintenance performed annually.
Now let's talk about the question in the title–should you replace your thirty-year-old furnace? 
The answer is yes. It's impressive that you could get your furnace to last this long, but it doesn't necessarily mean that it should last this long. Your furnace probably isn't efficient if it's gotten to this age. It's time to upgrade and we'll get you a great new furnace.
Factors That Shorten a Furnace's Lifespan
Did you know that there are things you can do to shorten your furnace's lifespan? They're typically common mistakes that people make. If you do any of the following things, make sure that you do your best to stop this practice today.
Skipping Maintenance

: Maintenance every year helps your heater stay efficient and last much longer.

Bad Run Habits

: Choose appropriate thermostat temperatures. High temperatures don't actually make your home heat up any faster and they shorten the lifespan of your system

Refusing to Upgrade Vital Parts

: When was the last time you upgraded your home's thermostat? If it's been a while, then you should consider upgrading ASAP.
Should I Replace My Furnace During the Winter?
We know that replacing your furnace during the winter season might seem like hassle. If you come to our team, it's not going to be a problem. We can make sure that your furnace replacement is fast, easy, and affordable because our technicians are so skilled. 
Signs Your Furnace Is Near the End
Your furnace might be reaching its end. If it is, then here are a few signs that it's reaching the end of its lifespan.
Lowered Efficiency

: Have you noticed it's harder for you to get the warmth you're looking for? This means the efficiency of your system has declined. 

High Energy Bills

: A high energy bill for the same service you've always gotten is a problem. It denotes an efficiency problem.

Decreased Comfort

: Are you having trouble getting warm or staying warm? This means that your comfort level is declining. 
Contact Residential Heating and Air Conditioning for your furnace installation and replacement. You'll "Feel the Difference."