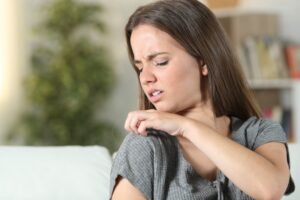 Depending on where you live, you may think of humidity in a very negative way. Often, we think of humidity only because it is making it hard to keep cool. However, we want to let you know that a total lack of humidity can be just as uncomfortable.
Here's something that you need to understand when it comes to your indoor air quality in Eden Prairie: Humidity is all about balance. Too much and your house feels like a sauna; too little and suddenly the very air you breathe feels … scratchy.
Dealing with either extreme is unpleasant. We can help you learn what the ideal humidity level in your home should be and provide you with the systems that will help you get it there.