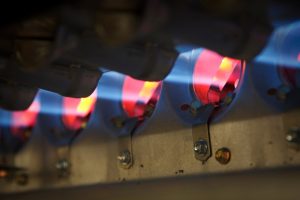 When you're in the middle of winter, the last thing you want to do is carve out time for a heating technician to replace your furnace. There are so many factors to juggle: you want to make sure that you have another place to stay or some space heaters to make up for your loss of heat, you're going to want to ensure your HVAC contractor is safe and qualified, and you want everything to fall within your budget. We can make all of this easy for you.
It actually doesn't take all that long to replace your furnace in Minneapolis, MN. We're going to get into everything you need to consider and everything you need to know. We're qualified professionals and we can help you keep your home warm this winter.
So… How Long Does It Take?
It takes about 4 to 10 hours to replace your home's furnace. 4 to 10 might seem like a wide range. You might be sitting on the other side of this screen asking yourself why some jobs take four hours and why others take ten. The length is going to vary depending on the type of furnace you've chosen for your home, the type of fuel you choose, and the status of your last heater.
A larger or more complex furnace is going to take a longer time to install. Additionally, coming from a really broken down heater with plenty of problems could take a little longer for our professionals to remove before we install a new one.
No matter what you choose, we're going to make sure that our heating professionals install this system as fast as possible without sacrificing quality.
What Else You Should Know
There are other factors you should know when you go through the process of furnace replacement. Here are a few:
Fuel Wisely
There are two typical ways to fuel a furnace. One is with gas and another is with electrical power. Both of these fuel types have their perks, but we typically recommend natural gas furnaces. This type of fuel is abundant, readily available, and energy-efficient too. If you live somewhere here in Minneapolis or the surrounding area where having a natural gas line just isn't feasible for you, then electrical power is a great alternative. We can assist you in either scenario.
Size Counts
Bigger heaters aren't always better. You want a heater that's perfectly suited to your home. Our professionals will conduct a load calculation and determine the right size of the heater for your heating needs. Make sure you have a load calculation performed even if you haven't moved into a new home! Your needs can change with remodeling, add-ons, or even the addition of new family members.
AFUE: A Rating You Need to Know
AFUE stands for Annual Fuel Utilization Efficiency. The higher the AFUE rating a furnace has, the more efficient your furnace will be. Make sure this is a statistic you're keeping in mind as you hunt for a new unit.
Contact Residential Heating and Air Conditioning for your furnace replacement services this winter. Feel the difference.