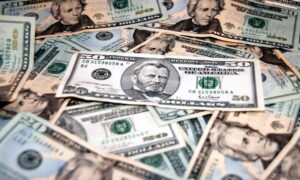 Now that the weather is warming up, we know that your air conditioning system is on your mind. You're probably thinking about scheduling a maintenance appointment, getting the best air conditioning quality possible, and maybe even considering an air conditioning upgrade. One thing we pride ourselves on is our expertise. If you'd like to talk to a professional who knows their stuff, then we're the team to turn to. 
Come to us regarding your HVAC services in Minneapolis, MN. Saving money on your HVAC services is a lot easier than you might think. Today, we're going to give you a crash course in everything regarding your home's HVAC system. 
Types of Systems
We offer a variety of HVAC systems on our team. Finding the perfect air conditioning system for you will help you save money. This is possible because a system that's perfectly fit for your home won't waste energy and money as a result. Here are the ones you can come to our professionals for:
Central Air Conditioners
Central air conditioners are the tried and true, fan-favorite air conditioning system in Minneapolis. This is because they're effective, reliable, and they work with the ductwork in your home. This is an advantage because so many homes in our area already come equipped with ductwork. Central air conditioning systems are also more efficient than ever. We'll help you find the perfect one and install it as well.
Ductless Air Conditioners 
Ductless air conditioners are amazing because they can adapt to all the needs of your home. If you have certain rooms in your home that always seem to heat up with the height of the day, then adding an air handler here would benefit you. You can get targeted cooling power here that's sure to keep you comfortable all spring and summer long. There are many ductless models to choose from. If you're overwhelmed with the options, we'll help you sort through them.
How Long Does an HVAC System Last?
Your home's air conditioning system should last around 10-15 years. While this is the expected amount of time that your air conditioner will last, this isn't a sure thing. If you want to make sure that your air conditioner can last this long and perform well the entire time, then it's important to invest in maintenance and treat your air conditioning system with care. Also factor in other things like the following when considering how long your system will last:
The size of your home

The shape or layout of your home

The materials your home is made of

The amount of people in your home

Your insulation

The amount of natural light your home receives
These are all things that are going to determine how long your air conditioner lasts. They're all things to factor in when you're choosing your air conditioner so that it's perfectly suited for your space. They're also all good reasons to maintain your system annually. Maintaining your system on a regular basis can offset the potential strain any of these factors cause and save you money.
Contact Residential Heating and Air Conditioning for your HVAC services in the area. Come to us to "Feel the Difference." Serving The Twin Cities Since 1991.