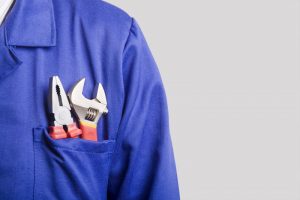 We're coasting into the end of summer here in Minneapolis and soon the high, humid heat of our summer will transition into the crisp temperatures of fall. In a perfect world, you would have made it through summer having no problems with your air conditioning system, but in our world, you might have run into a little bit of trouble.
If you notice that you're having issues with your air conditioner, don't put off the repair services until next spring. If you need air conditioning service in Minneapolis, MN, we can be the team of professionals you need to make sure that your air conditioning system is always up to par. Contact us today to schedule an appointment.
Common End of Summer Air Conditioning Problems
Do you notice any of the following problems in your home? It's time to contact a professional on our team for a superior level of service.
Short Cycling
Have you noticed that your air conditioner cycles have gotten shorter and shorter as the summer has gone on? This is something that we call "short cycling." Short cycling is the process of your air conditioner starting, running for a short period of time, stopping, and then starting up again. Short cycling is something that can happen when your air conditioning systems fails after a long summer—trust us when we say that short cycling is a major issue that requires professional attention.
Loud Noises
Are you noticing any loud noises coming from your air conditioning system? Watch out for things like rattling, grating, scraping, banging, squeaking, or squealing. Loud noises are signs of air conditioning trouble. Each air conditioning noise that you're hearing is a symptom of a different issue so you're going to need a professional team to diagnose your problem.
Inefficient Cooling
Do you notice that the air coming from the vents in your home is either blowing too softly or blowing warm air? You probably don't pass too close by a vent on a daily basis because builders place these vents either high up on a wall or low down near the floor and out of the way. What you will notice is that you're probably running your air conditioning system more often, at lower temperatures, and for longer periods of time. Make sure that you contact our professional team when you notice these problems. We'll make sure that you get the air conditioning service that you deserve.
High Energy Bills
Do you get your energy bill in the mail each month and wince at the price? Your high energy bills are typically the result of your home's air conditioning system becoming dismally inefficient. You don't have to sit by while your air conditioning system falls to the wayside. Instead, you can contact our team of professionals to get your air conditioning system back into great shape. Get in touch with us today.
Contact Residential Heating and Air Conditioning to schedule an appointment with our professional team. We have the best air conditioning services in Minneapolis.