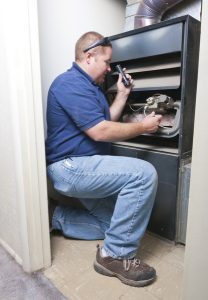 It's fall here in Minnesota! Temperatures are cooling off quickly so it's time to start thinking about the functionality of your heating system. Whether you have a traditional furnace, boiler, or a ductless heating system, our knowledgeable team here at Residential Heating and Air Conditioning can perform a flawless tune-up for you. If you're looking for superior maintenance in Bloomington, MN, we're the team for you.
Why Schedule a Maintenance Appointment?
You might think to yourself, "my heater works just fine, why should I schedule a maintenance appointment?" You should schedule an appointment to keep your heater working well. Here are some definitive reasons that you should have a professional heater tune-up.
Reduce High Energy Bills
Fall here in Minnesota is cold, so you've probably already turned on your heater a few times this season. Have you noticed that your heating bill is higher than usual although you've remained consistent with your heating habits? You might have an issue with your system's efficiency levels. Your heater becomes inefficient over time when it doesn't receive necessary maintenance, repairs, or it's showing signs of old age.
If you continue to use an inefficient heater to warm your home, the unit must work much harder to provide merely passable levels of comfort. If your system is still working well enough to provide adequate heat, you probably won't notice the effects of inefficiency in your home, but you will notice the effects in your heating bill. An annual tune-up keeps your home's heater efficient.
Increase Safety
Most homeowners here in Bloomington rely on a furnace to heat their home. While a furnace system isn't inherently dangerous, it does have complex parts that can cause serious problems if they're irregularly maintained.
The combustion process a furnace enacts to generate heat can cause big problems like gas leaks and dangerous levels of carbon monoxide if it isn't maintained by a certified professional. Make sure you put the safety of your home and family into the hands of experienced technicians like ours here at Residential Heating and Cooling.
Stay Warm All Winter
As our fall turns to winter the temperatures will only drop more. You don't want to deal with a faulty heater in our Minnesota winters. A tune-up ensures that all parts of your furnace are functioning at their highest capacity so you won't run into any problems. We have an annual maintenance plan here at Residential Heating and Cooling to ensure that you always receive the best quality from your HVAC system. Our maintenance plan includes:
A cleaning of the burners
A cleaning of the sensors (and replacement as needed)
Inspection of safety switches
A check of the air filter
A check of the heat exchanger
An inspection of the vent systems for any blockages
An analysis of the combustion gases to ensure safety
A check of the wiring for corrosion or damage
Choose a Residential Heating and Air Conditioning Technician
Here at our company, we only hire the most qualified and experienced technicians for the job. We've served the Twin Cities since 1991, throughout the years we've grown and learned how to surpass the expectations of our customers.