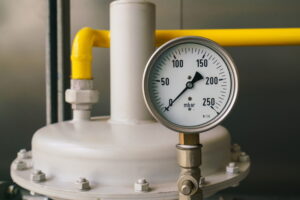 Are you one of many homeowners throughout Minneapolis who uses a boiler for your home heating needs? If so, you're in great shape! Boilers are sturdy systems that keep homes efficiently and effectively warm. However, just like any other heating system, your boiler won't last forever. But we don't want you to replace your boiler before you really need to!
If you're caring for your boiler properly by scheduling professional maintenance once a year, then your boiler should last at least a couple of decades. When you have a boiler problem though, do you know how to tell the difference between when it needs a repair, or replacement? Our professionals can help you make an educated decision about this, and in the meantime you can read on to get our initial thoughts on this subject.
Consider the Age of the Boiler
As we alluded to above, the average useful lifespan of a boiler system is between 15–20 years. Of course, this also depends on how well the boiler has been maintained. You should have your boiler inspected annually by our team. But even with maintenance, 20 years is about the age you should definitely consider replacement if your boiler is struggling with service or efficiency.
At this age, it's a lot more likely that your boiler will fail on you, need excessive and/or expensive repair needs, and will drain way more power than it's worth. Your boiler may still work "okay" but this can change quickly.
You See Corrosion on the Boiler
Visible corrosion on the outside of a boiler system is not something that can be repaired. In fact, this is one of the biggest warning signs that it's actually time to replace your older boiler system.
Modern manufacturers design boilers to resist corrosion for as long as possible, and with annual maintenance, you can fend off corrosion for most of the boiler's life. But once the exterior has started corroding, your boiler is in trouble that can't be repaired.
The Boiler Is Leaking
A boiler that has worn down too much with age is more likely to start developing leaks at valve and connection points. The moment you notice water pooling around your boiler, give us a call. Yes, there is a chance that it can be repaired, so we'll check for that first. Our professionals can give you an educated opinion on what makes more financial sense for your budget right now and in the future.
Your Energy Bills Are Really High
Did you know that your air conditioning and heating systems can account for up to half of your home's entire energy use? Your boiler is no exception. And if your boiler is working inefficiently, it may be costing you more to operate than it should. Take a look at your energy bills from this time last year. If they're drastically higher, it's a sign that something is working inefficiently, and your boiler can absolutely be to blame.
Whether you're ready for replacement or need to schedule boiler repair in Minneapolis, MN, we're the team to turn to. Contact Residential Heating and Air Conditioning today!