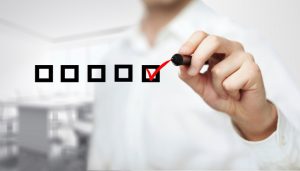 So we've made it through an entire winter and you're ready for our cold temperatures to thaw out, for the flowers to bloom, and for our days to stretch longer and longer into the evening. While there's so much to look forward to in spring, it's important that you don't lose sight of what's happening in the present. If you haven't already taken a moment to stop and reflect on your heater service these past few months, we want you to take a moment to do so now.
If you want great heating in Bloomington, MN, it's a great idea to get a head start on your heating services. We're going to help you determine if you need to schedule an appointment for repair work for your heater and we can be the team of professionals you call for the work too. Get in touch with us today.
The Healthy Heater Checklist
Are you unsure if your heater is functioning the way that you should? Here are a few signs that your heater is on the right track:
Your heater runs in regular cycles
You can rely on your heater to keep you warm without fail
There are no weird idiosyncrasies (odd sounds, weird scents, irregular function, etc.)
Your heating bills are reasonably priced
Your heat is even throughout your home
If you've noticed that your heater doesn't check off all these boxes, then it's time to schedule an appointment with us. Your heater isn't healthy and even if it isn't going southbound right now, it's bound to nosedive soon. You're playing a precarious waiting game. Put your trust in our hands and knock out the problem fast.
The Appropriate Next Steps
So now that you realize that your heater is on the decline, you might think to yourself, "What should I do now?" You need to determine if the right step is heating repair or a full-blown replacement. If you're ready to repair or replace, the best time to do so is now. You're going to be able to do this without much hassle because we're leaving that period of the year where you're going to need to rely heavily upon your heater.
When It's Time for Heating Repair:
You're experiencing short cycling
You struggled to get warm in your home all winter long
You can't seem to get warm or stay warm even when the cold temperatures are mild
Your heating bills are through the roof and only seem to get higher with time
You have irregular run times
You notice loud sounds or odd scents when you run your heater
When It's Time for Heating Replacement:
Generally, the signs pointing to heating repair and heating replacement are the same, but the key difference is the status of your heater. If you notice any of the signs that we've listed above and you've had your heater for over a decade and/or you've had to repair your heater several times in the past few years, then it's time for you to replace the unit.
Contact Residential Heating and Air Conditioning today to schedule an appointment with our team.