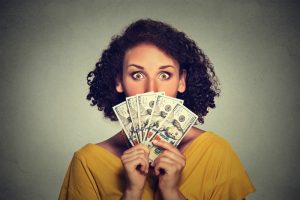 So… let's be honest here… your heater really isn't heating your home the way you need it to, right? You can be honest with us! We're not one of those HVAC contractors that's going to try to swindle you out of your money or upsell you into a service that you don't need. We only want to make sure that you get the service that you need.
Make sure that you come to us for heating repair in St. Paul, MN. We're the ones who are going to make sure that you get the service you need to bring your heater back into great shape. We've served thousands of homes just like yours throughout the years and we can service yours too.
Big Signs That You Need Heating Repair Work
Are you wondering if you need heating repair work in your home? Make sure that you schedule an appointment with us when you notice any of the following problems happening in your home:
Your Heating Bills are Uncharacteristically High
Are you spending way too much money on the heater in your home? This is a sign that you're struggling with inefficiency. You can't rely on an inefficient heater in your home to keep your space warm. You're only going to work harder and harder to heat your home and spend more money in the process. Come to us to fix the issue before going any further.
You're Never Warm Enough
Are you having trouble getting warm in your home? If you're one of those homeowners who can have the heater up as high as possible and still feel like you need to layer on more outwear, then it's time for you to schedule an appointment with our professionals. Your heater is on the decline!
You've Got Hot and Cold Spots Throughout Your Home
Do you notice great heating and cooling disparities throughout your home? This is a major issue. There's going to be a natural imbalance if you live in a two-story home or a home with lots of natural light coming in, but it should never be so imbalanced that one area of your home is freezing while another is sweltering.
You Hear Some Odd Noises
There are some common furnace trouble noises like bumping, rattling, grating, and squeaking. If you notice sounds like these, then it's time for you to schedule an appointment with us. Each odd noise indicates a different issue that you're having in your home and we can help you find the underlying cause of it. We'll solve the problem you're having fast.
Your Pilot Light Isn't Blue
The pilot light in your furnace should always be blue—no ifs, ands, or buts about it. If your pilot light starts to flicker, turn a different color like orange or yellow, or cause a substantial amount of smoke to develop on the inside of your system, then it's time for you to call us. We can give you the service you need.
Contact Residential Heating and Air Conditioning today to schedule an appointment with our team. Serving The Twins Cities Since 1991.