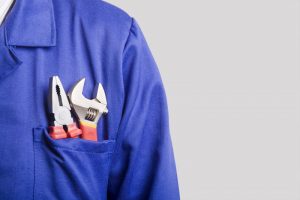 We know that we're pretty deep into fall now and the temperatures outside already feel quite cold, but that doesn't mean that it's ever too late to schedule a maintenance appointment. If there's one thing that's going to keep your home in the best shape possible, it's maintenance from a professional heating technician. You can come to our team for heater service in Plymouth, MN.
We're not the team that's going to cut corners when it comes to your maintenance service. We know that this service might not seem like it's worthwhile, but we promise that it's one of the best things that you can do for your home. If you want to remain cozy in the middle of a Minnesota winter, make sure that you schedule an appointment with our professionals sooner than later.
The Benefits of Maintenance
We want to assure you that maintenance is always worthwhile. Here are a few reasons that you should schedule a maintenance appointment with our professionals.
It Keeps You Warm
If there's one thing that's certain in Minnesota, it's that it gets cold here. You're going to need a great heater in your home to keep you cozy when your temperatures start to plummet. This isn't something that you have to try to work around. Instead, you can schedule a maintenance appointment with our professionals and solve all your problems fast.
It Keeps Your Bills Low
Have you noticed that your home's heating bills are sky high no matter how you run your home's heater? You should be able to get your home cool with ease and for a reasonable price no matter what the temperatures outside are. Your convenience and the price of your services matter. Don't count them out.
It Decreases Your Chance of a Breakdown
What's the worst thing that could happen in your home during winter? It's probably a heating breakdown in your home. We know this is an anxiety that you might have if your heater is in bad shape, but you don't have to continually wait on edge. Instead, you can schedule a maintenance appointment and get the service you need.
Our Maintenance Plan
So do you want to take the maintenance of your home's heater to the next level? You can do yourself and your home a favor by enrolling in our maintenance program. Our maintenance program includes two visits (one for your air conditioner and one for your heater) including:
Clean the burners
Clean and replaced sensors as needed
Clean out the condensate lines
Check the limit and safety switches
Check the air filter
Check the humidifier
Clean the blower motor
Check the heat exchanger for damage
Clean the condenser
Clean the oil the condensate fan
Check the refrigerant pressure
Our maintenance plan is the best way to ensure that you're comfortable in your home all year round. We make sure that it is affordable and that we are perfectly equipped to handle all your home's needs.
Contact Residential Heating and Air Conditioning today to schedule an appointment with our professionals. Feel the difference.