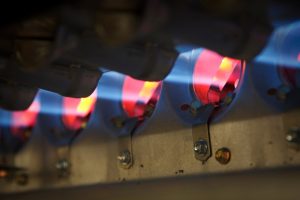 The curtains have closed on summer and now it's fall. There are pumpkins in all your local stores, chilly temperatures in the morning and early evening, and Halloween on the brain. It's time to start thinking about your heating system.
Now is the perfect time to do so. We always talk about prepping your air conditioner for summer in spring, while the same thing applies to your heater in fall. Paying attention to your heater now can help you avoid a breakdown or expensive repair service later. You can come to us when you want great HVAC services in Plymouth, MN. There's no other team in this area that's as trustworthy as our service technicians. Call us today to learn more about our services.
Call Us for a Maintenance Appointment Today
Wondering why you should even schedule a maintenance appointment? We understand this type of skepticism. You might think that we're just trying to swindle you into spending more money with our team. We hold our integrity close and really believe in all the work we do. Here are just a few reasons why you need professional maintenance services in fall.
Avoid a Breakdown
Let's set the scene: It's a frigid, wintery morning in Plymouth. Your alarm goes off and your feet swing out of bed and hit the cold floor of your bedroom. You shuffle over your thermostat half asleep to turn on your heater… and you're met with absolutely nothing. This is one of the worst possible things that can happen to you in the middle of winter. Maintenance is a perfect way to avoid this because it is an opportunity for a professional on our team to assess your heating system and work out any problems early on. Don't count out this type of service for your home.
Save Money on Your Heating
Imagine patronizing a rental car service in preparation for a road trip and having them wheel out a rinky-dink car wobbling on its wheels from the late '80s. The car is dusty, covered in cobwebs, and clearly hasn't been used in years. The employees don't give it a tune-up or fill it with gas either. This is unreasonable and you wouldn't expect a hunk of junk like this to be able to make it across the country, right? So why would you expect your heater to be able to work under these conditions?
Turning on a heater that you haven't thought about since last winter is a terrible idea. You're putting yourself in a very precarious position by doing so. Allowing a professional to service your heater in fall is the necessary tune-up that you need to optimize your efficiency and help you save money. An efficient heater is a cost-effective heater.
Stay Comfortable When It Counts
Addressing any problems that you have with your heater now will ensure that you can stay warm all throughout the winter. You'll dodge any problems with a breakdown or a significant repair issue. You won't even have to worry about your heater underperforming. We're the team that's going to give you everything that you need. Make sure that you contact our professionals today.
Contact Residential Heating and Air Conditioning today to schedule an appointment with our professionals.