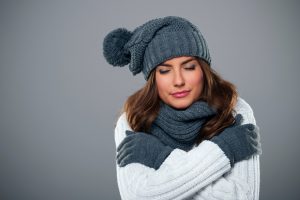 The term "furnace transformer" might be a little intimidating. Just the name of it sounds important or influential. If this is your assumption, you'd be right, your furnace transformer is important to you, but it doesn't have to be daunting. Your furnace transformer's main function is to supply power to the furnace itself. The furnace transformer is integral in powering all the key players of your heater. This includes things like timers, ignitions, circuitry, and temperature controls. If your furnace transformer fails, you're sure to notice because of your furnace's subsequent inability to perform. 
The only thing better than discovering a furnace problem in time to fix it, is understanding why this furnace problem occurred. This will help you prevent the same furnace trouble in the future. We're here to help you with your furnace service in Eden Prairie, MN today. Let's talk about how you might have come to this point.
Improper Installation
The first and often the leading problem that leads to a failed transformer is just improper installation. Sometimes, you have someone who isn't skilled enough to install your furnace. We can all make mistakes from time to time. Here are a few things you should steer clear of:
Not a licensed contractor
We always encourage you to work with a licensed contractor. We encourage this because licensed contractors are the only ones who have the licensure, experience, and expertise necessary to do things right. We can do things right the first time as well. Make sure that you're investing in your care so that things are easier for you.
DIY project
We know that there are many resources available to you online, but trust us when we say that it's better to go with the work of a professional. DIY projects might seem feasible, but they're not backed by the work of a certified team. We're the only ones who have the experience necessary to make things right for you.
Wiring Issues
Wiring issues will get the best of any HVAC system. If the wiring has deteriorated over time or was just never wired correctly in the first place, you'll need a professional to make things right. We're a team that can perform this work for you because we're qualified experts. We make things easy for you.
Power Surge
Have you noticed that you're experiencing an increase in power surges? Power surges are a sign that your furnace can't do this job it's designed to do. This isn't something that you should try to power through. Every time you have to head to your circuit breaker to flip a switch should be a reminder of the greater issue at hand. We can fix your furnace transformer for you so that things are easier.  
Benefits of Hiring a Professional Local Company
As we've mentioned above, professional service is the best way to improve your furnace. This is the only type of service that's worthwhile to invest in. We always encourage you to do your research. Check social media, review websites, and even ask a friend or neighbor. Our professionals are team members you can trust to do the work. 
Contact Residential Heating and Air Conditioning today to schedule an appointment with our professionals.