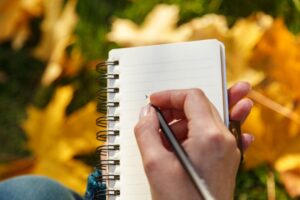 When the fall arrives, we shift into "maintenance mode" here at Residential Heating and Air Conditioning. Fall is a period when we don't have to deal with as many emergency calls for air conditioning systems and the cold weather hasn't arrived yet to make heaters a priority. What we focus on during this time is making sure that our customers are equipped to handle another harsh Minnesota winter, and that means providing them with heating maintenance in Minneapolis, MN.
If you're already part of our annual maintenance agreement, you only need to contact us and we'll set up a convenient appointment for you. If you aren't a member, call us to sign up and get started.
"Is this really that important?"
Yes. Absolutely. Especially in Minnesota.
We like to tell people that HVAC maintenance is one of the most important services we provide because of how much it pays back customers. Investing in regular HVAC maintenance means you'll actually need our other services far less! You'll rarely need to call us for emergency repairs and your heater will run for years longer, delaying that appointment to have the system replaced. It's a huge win for our customers all around.
Here are the most important reasons why fall HVAC maintenance for your heating system is so important:
Safety: Safety first! If you have a gas-powered heating system (as the majority of Twin Cities' homes do), it's essential to have it professionally inspected before winter to check for potential safety issues. These can include a cracked heat exchanger, failed flame roll-out switch, or gas line leaks. Maintenance will ease your mind about your heating system's safety.
Fewer repairs: Want to abolish more than 50% of the repairs you would otherwise need for your heater? Then always schedule fall maintenance! It makes that much of a difference for your heater to have it tuned up each fall. You'll save money on repairs as well as enjoy peace of mind and fewer interruptions to your comfort.
Longer system life: Look at the estimated service life for your heating system. That estimate includes maintenance. Without maintenance, that service life estimate will start to drop. Having to replace a heater years too early because of neglect is one of the most costly expenses for your home comfort, and maintenance will prevent it.
Higher energy efficiency: Maintenance prevents your heating system from losing energy efficiency each year to wear, tear, and dirt. Rather than seeing a 5% decline each year, you'll only see a 5% drop over most of the heater's service life. This can mean a larger savings on your energy bills while you own your heater.
Valid warranty: Missing maintenance can void the manufacturer's warranty on your heater, leaving you stuck with a costly repair or replacement bill that the warranty would have otherwise covered.
Schedule Maintenance Today
Ready to go? Then speak to one of our Residential Heating and Air Conditioning team members today to find out more details about our annual maintenance agreement and to sign up so you can receive the best from your heating system this winter.
Call Residential Heating and Air Conditioning and "Feel the Difference"!