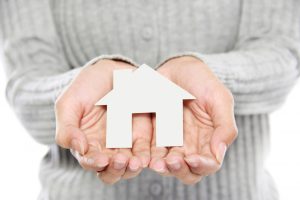 Do you feel like your home's air conditioning system is just missing something? You've had your maintenance appointment already this year, you call for repair work when the time is right, and you know how to run your air conditioner responsibly too—something just isn't right. Your home just isn't as comfortable as you'd like to be and, honestly speaking, you just don't feel great after spending a day indoors.
In an instance like this, we'd suggest a dehumidifier in Minneapolis, MN. Indoor air quality is often the component that homeowners overlook when it comes to finding the right work for a home. We know that it can be somewhat of an afterthought, but we're committed to bringing it to the forefront for you.
What a Dehumidifier Does for You
Are you wondering what a dehumidifier really does? We're sure that it's obvious—it dehumidifies! But we want to get into the deeper significance of having a dehumidifier in your home.
Yes, a dehumidifier does work to keep your home more comfortable in the summer. As you know, our summers here in Minneapolis are quite warm and muggy. There are those days where the air feels so thick and swampy that you feel like you need to wade through it. Although it can be burdensome to try to move in this type of weather outdoors because there isn't much you can do about it other than wear breathable fabrics and catch the shade where you can, you can work against this in your home.
A dehumidifier removes the excess moisture from your air and makes it easier for your body to perform its natural cooling process—sweating.
Dehumidifiers also protect your home from health hazards. If you've ever struggled with mold or mildew in your home, then you know that it can be a potential hazard to your health. Breathing in mold spores is bad for your health both long term and short term. If you notice that you struggle with humidity in your home even outside of high impact areas like your bathroom or basement, then make sure that you come to us for what you need.
Why You Need One
We've touched on what a dehumidifier can do for your home above, but now let's touch on why you should get one in concrete details.
They Save You Money: Dehumidifiers take the strain off your air conditioner by helping to keep you cool even when the temperature is a little higher in your home.
They Help You Keep Your Home Safe: As we mentioned above, dehumidifiers reduce the chances of mold and mildew growing in your home which improves your indoor air quality.
They Keep You Cool: Dehumidifiers help you feel cooler even at higher temperatures and they help you stay cool for longer periods of time. If you're worried about your comfort, just make sure that you schedule an appointment with us.
We've got your back with everything that you need.
Contact Residential Heating and Air Conditioning today to schedule an appointment with our professionals today.