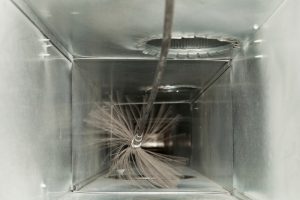 Indoor air quality is the name of the game lately because we've been spending so much time indoors. If you've been thinking to yourself, "how can I make my home as clean as possible?" during a time like this, we're here to tell you that you're not alone and that we have the solutions for you. The best thing for you to do is schedule an air duct cleaning in Minneapolis, MN.
Make sure that you schedule an appointment with our professionals. You can't get the best service possible that's really going to improve the quality of your home without the help of a professional. Call us to learn more about your options today.
When You Need an Air Duct Cleaning
Are you unsure if you should pull the trigger on an air duct cleaning service? Here are a few signs that you should go ahead and call us up for the work you need.
You're Always Wheezing, Coughing, or Sneezing: We know that it's still allergy season and that you might have just chalked up problems like this to a cold, but if you haven't had your ducts cleaned and this problem is particular to your home, it's probably an issue with your air ducts.
There's So Much Dust: Does keeping the dust in your home at bay seem impossible? It's a problem with your ductwork.
Your HVAC Bills are Sky High: If your air conditioning or heating bills are sky high for no reason, it's probably because your HVAC system is battling against dust and debris problems.
All these signs point to an issue with your indoor air quality system.
Our Air Duct Cleaning Services
What we want you to know about our air duct cleaning services is that they're a cut above the rest. In fact, we have three different levels of air duct cleaning. You can come to us for the following:
Level One (The Air Sweep)
If you're the type of person who cleans their ducts annually or plans to clean their ducts annually from now on, then the air sweep is a great option for you. Our professionals come out and connect a truck-mounted vacuum to your HVAC system and then clean each branch with compressed air.
Level Two (The Roto Brush)
Level two is an air sweep with a little extra power. We still come out and use a truck-mounted vacuum to clean out your HVAC system, but we up the ante by using a rotating brush to do the work.
Level Three (The Extreme Clean)
This is the service that you need if this is your first time scheduling an appointment for your IAQ services. We clean each branch of our air ducts with a rotating brush and an octopus predator whip to make sure we get a deep clean.
If you're not sure which tier is right for you, just come to our professionals. We can assess your home and help you determine what you should choose.
Contact Residential Heating and Air Conditioning when you're ready to get your indoor air quality in the best shape possible. Schedule an appointment with us today.