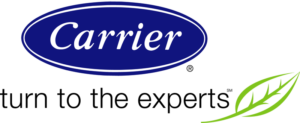 We're proud to say that we're a factory authorized Carrier dealer. It's something that we're proud to offer surrounding our air conditioning services in Minneapolis, MN. Today, we'd like to take some time to talk about Carrier products and our affiliation with them.
We're a team that does comprehensive work. This means that if you need to consult with a professional about what type of system you want, we're here to help you with this. We perform any type of service that you need for a Carrier product including installation, repair, replacement, and maintenance services. We're here whenever you need us.
The Work We Do For Carrier Products
As we mentioned above, we install, repair, replace, and maintain Carrier products.
We can start you out with the installation service. Carrier products have many different systems that you can choose from. It doesn't matter whether you're trying to replace your heater and air conditioner all at once, if you're switching from one model to another, or if you'd just like an upgraded version of your current model—we're here to help. We make sure that our installation and replacement services are impeccable so that you can have proper care.
We're also the team that you can turn to when you need maintenance or repair work. You should have a professional come over to your home as soon as you notice that something has gone wrong. Handling repair problems as soon as possible is the best way to make the problem easy to handle.
Maintenance is a great way to keep problems at bay as well. Our professionals are trained in Carrier products, so we understand how to maintain your specific systems. We'll make sure that you're in good shape for years to come.
Products We Hear About
There are fan favorites from the Carrier product line. We get a lot of questions surrounding a couple of different systems, so we're going to take the time to outline these products here.
Infinity Air Purifier: The Infinity air purifier is a whole-home air purifier that either traps small particles and keeps them out of your home or inactivates them with an electrical charge. Infinity air purifiers are a great option from this line of systems.
Infinity Comfort Series AC Unit: We know that you want an air conditioning unit that's comfortable, long-lasting, and effective as well. The Infinity Comfort Series AC Unit is an amazing option to check off all of these boxes. Talk to our professionals to make sure that it's a great fit for you.
Performance Whole-Home Dehumidifier: A dehumidifier might be the final touch you need to make sure that you're cool all summer. An excess amount of humidity in the air makes you feel warmer. A dehumidifier takes excess humidity from the home and helps you stay cooler for a more affordable price.
If you have any other questions about Carrier products, our team members have all the knowledge you need. Don't feel hesitant to get in touch with us at any time about products you're curious about.
Contact Residential Heating and Air Conditioning today to schedule an appointment with our professionals and "Feel the Difference."