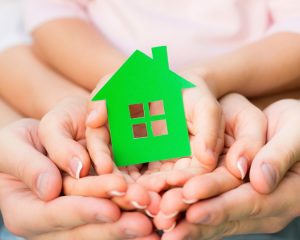 This is the time of year where we want you to reflect and ask yourself some vital questions. It's all too easy to get lost in the daily shuffle of your home. The weather gets warm and you turn on your air conditioner. When was the last time you checked in with yourself and your comfort, though?
You should be getting the best possible efficiency from your air conditioning system. If you haven't given your AC operation much thought in the past year, then it's highly likely that you're not. That's where our experts can help. We understand air conditioning in Minneapolis, MN. We're also local professionals so we understand what it's like to live here under our weather conditions. We can give you sound advice along with professional expertise.
Look for the Signs
We're going to give you the tools today to determine if your efficiency is on the right track.
You're Golden!
These are the signs that you're on the right track with your air conditioner:
You're Comfortable: You never struggle to get cool.
Your AC Is Affordable: You're never breaking the bank to pay your bill each month. No energy bill is a shock to you.
You Don't Run Into Frequent Issues: There are no oddities with your air conditioner. You're not noticing any new noises, scents, or any other weird things going on with your AC system.
Things Could Be Better
Now let's talk about the flip side of things. Here are the signs that your efficiency is struggling, and it could be better:
You're Not Cool Enough
Are you having trouble getting cool? Don't blame it on the weather. Your air conditioner should be able to cool off your home because it's perfectly suited to cool the space. If this isn't your reality, then it's time to take things back to the drawing board with the help of an AC tech.
There Are Hot and Cold Spots
Have you noticed that certain spots of your home cool… well a little too well, while others stay stuffy? You're experiencing hot and cold spots your air conditioner is to blame. Don't let the problem persist for much longer. It will only worsen with time.
Your Bill Is Shocking
Your energy bills are shocking because they're so expensive. You're not doing anything to warrant this, but the price increases anyway. Our professionals will help you work around issues like this.
Contact Our Team
The thing about a struggling air conditioning system is that it will continue to struggle as long as you let it. That's when you should put a stop to things with the help of our professionals.
Our team has a full staff of individuals who understands how to best serve you. If you're looking for quality care that won't drain your wallet, you've found it here. Get in touch with us as soon as possible to schedule an appointment. The temperatures are heating up and our books are heating up too!
Contact Residential Heating and Air Conditioning today to schedule an appointment with our professionals.