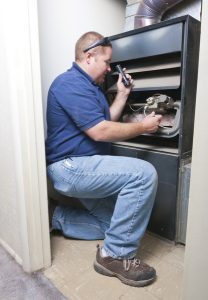 Are you taking your air conditioning service in Maple Grove, MN seriously? We hope that you are, but honestly speaking, there are just some things you might not know about your air conditioning system. We're here to help you out with that.
If you're ready to get better air conditioning service in your home, keep reading through our blog today. Your air conditioning service is important. We know that we're nearing the end of the summer, but you know that Maple Grove is going to stay warm for a considerable while longer. You need to ensure that you're getting great air conditioning work for the next few weeks.
AC Tips You Need to Know
Here are a few tips that are going to help you get more from your home's air conditioning system:
Be Honest With Yourself
You need to be honest with yourself when it comes to your air conditioning needs. Trust us when we say that it's important for your home comfort and energy efficiency. If you're trying all types of tips and tricks to get better air conditioning and nothing is working, then it might just be time for you to call us up.
Sometimes the problem that you're having just can't be handled with maintenance or any other minor work. Sometimes you need a professional for repair work. We know that many homeowners hate hearing this, but it doesn't have to be hard with our professionals. You can trust us for the work that you need. We're not going to give you the run-around.
Upgrade Your Equipment
If you're having slight issues with your air conditioning system, then it might be time for you to upgrade your equipment. We're not talking about a complete system overhaul here. Instead, we're talking about something more pointed—your thermostat.
If you've had the same thermostat that you've always had in your home for years, then you need to consider smart or Wi-Fi thermostats. Smart and Wi-Fi thermostats are great because they're going to get you a higher level of temperature control and better energy efficiency. Make sure that you come to us for what you need in Maple Grove, MN.
Always Call for Maintenance
You need to schedule a maintenance appointment for your air conditioner every single year. If your air conditioner starts having small issues, it's probably because you skipped out on maintenance. Maintenance is an opportunity for your AC technician to spot any problem far out on the horizon, but it's also a time for them to perform some routine tune-ups. This means oiling and cleaning different moving parts of your AC system.
You don't have to worry about anything when you call for maintenance. In fact, you can think of maintenance as giving your air conditioner a head start into the summer. You're going to get the cooling you want if you take to time to do this annually.
Contact Residential Heating and Air Conditioning today to schedule an appointment with our professionals. Feel the Difference.