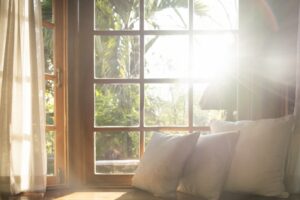 Are you curious about asbestos removal in Minneapolis, MN? Being certain about the levels of asbestos that you have in your home is the best way to protect your family from the harmful side effects of exposure. 
If you're ready to make a change in your home for the better, then we suggest that you have your asbestos removal performed by a professional. It's the only way to make sure that the problems plaguing your home are gone once and for all. We're going to inform you about everything you need to know below. Let's talk!
What Is Asbestos?
Asbestos is actually a naturally occurring mineral. It's composed of flexible fibers that are resistant to heat, electricity, and corrosion. From the 1930s to the 1970s, asbestos was a popular additive to insulation products. It was praised for its durability and fire resistance qualities. By the 1980s, institutions like the U.S. Environmental Protection Agency discovered the dangers of broken asbestos fibers. 
If you have a home that was built before the 80s, then it's highly likely that you have asbestos present in your space. This is why it's so important to be able to identify asbestos and the signs of trouble that come along with exposure to it. 
Should I Remove Asbestos or Leave It?
It's best to be on the safe side and remove asbestos. It's always best to have a professional perform this removal. Once the fibers are broken or damaged, they become airborne and this is where the danger to your health lies. Professional work is the way to go because of this. We have the right equipment to handle this work with care. This is the only way that you're going to ensure that your removal is both prompt and safe. 
Potential Ways You Could be Exposed to Asbestos
Are you wondering how you might be exposed to asbestos? Here are a few ways:
Insulation replacement

Remodeling (like taking down your walls, creating new doors and openings, or removing popcorn ceilings)

Removing shingles or any siding on your home

Removing old flooring or tiling

Replacing dated plumbing fixtures
If any of these scenarios are something that you relate to, then it's time to consult with one of our professionals about asbestos removal. We're available to make sure that your asbestos is removed with ease.
How Dangerous Is Asbestos?
As we've touched on above, undisturbed asbestos isn't the problem but moved asbestos is. The problem arises when the fibers are put in the air and inhaled into the lungs. Asbestos is incredibly dangerous because it's been linked to several different health issues. These include multiple types of cancer (particularly lung cancer), mesothelioma, and immune system disruption. 
Because of all the risks that moving asbestos poses, it's important to hire a professional to remove the asbestos in your home. Our professionals are highly trained and we can always help you solve this problem in your home. 
Contact Residential Heating and Air Conditioning to schedule an appointment with our professionals. You'll "Feel the Difference." Serving The Twin Cities Since 1991.