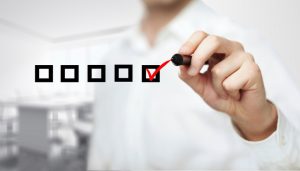 If you're having trouble with your AC system although you've done everything that you need to, then it's time for you to take a different approach. It can be pretty perplexing if you've already scheduled an appointment for maintenance this season and you've even called for repair work. Sometimes, the problem isn't even a repair issue, it's more of a problem with the efficiency of your air conditioner.
We know that this can be confusing, but we're here for everything HVAC in Maple Grove, MN. If you need a little extra work, you can schedule an appointment with our professionals. We know that it's not always easy to get the work that you need here, but we're qualified professionals and we know what we're doing.
How to Bridge to Divide
Here are a few ways that you can help your air conditioner out this summer. We know it's not always easy to get the work you need, but we're here to help you out!
A New Thermostat
How long have you had the current thermostat in your home? Have you ever even replaced the thermostat that you have? If you can't remember or if you can't even recall if you've ever replaced your air conditioner, then you're going to need a new thermostat. We know that your thermostat might not even seem like it's broken, but that doesn't mean that it's working well either.
Your Upgrade Options:
A Wi-Fi thermostat or a smart thermostat is what you need to get better efficiency, lower cost, and a higher level of comfort. This is a simple upgrade, but it's what you need to get better work all around.
An Indoor Air Quality System
An indoor air quality system is your air conditioner's partner in crime. If you don't already have an indoor air quality system for your home, then you're only making your AC work harder to provide you with quality work. Don't know where to start? We're here to help you out.
Your IAQ Options:
Air duct cleaning
Air filters and air purifiers
Asbestos removal
Ductwork services
Heat and energy recovery ventilators
Humidifiers and dehumidifiers
Get everything you need with our team.
Better Operation
When we're talking about "better operation" here, we want you to know that we're talking about better user operation. We know that you literally know how to turn your air conditioner on and off, but do you know how to get the best performance from your air conditioner?
What You Need to Know:
One fact that we find that homeowners don't know is that your thermostat isn't supposed to be set more than 20 degrees below the outdoor temperature. That means that your air conditioner shouldn't be below the 60-degree range if it's in the 80s outdoors. We know that it's tempting to set a super low temperature to cool off faster, but this isn't how it works! Be patient with your AC unit. It will last longer and cost you less.
Contact Residential Heating and Air Conditioning for your home's air conditioning services today. Feel the difference.