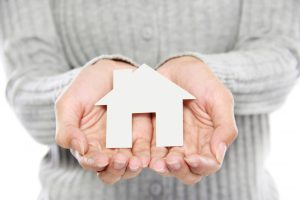 If you're in charge of maintaining a commercial space, then you know the importance of great commercial HVAC services. We're a team that can provide you with the best commercial HVAC care in the area. This is because we make sure that every single technician on our team is an expert on commercial HVAC in Bloomington, MN. 
We're going to cover the basics today. There are many frequently asked questions concerning commercial HVAC that we want to share with you. If you ever have questions that are more specific to your circumstances, our professionals are also available to chat. We're a team that values one-on-one service. We're here to help you.
The Importance of Commercial HVAC Maintenance
One of the most important aspects of commercial services is actually commercial maintenance. Maintenance is something that we emphasize the importance of even in residential work. It takes on an even more important role in commercial work because your commercial systems are responsible for so much.
Think about how much you rely on your commercial HVAC. If you run a storefront, could you successfully run it on a cold Bloomington day without a working heater? What about on a hot summer's day without a working air conditioner? It doesn't sound plausible. This is why it's imperative that you have the best commercial HVAC system around. Your HVAC system is what's going to allow you to have a successful commercial space. 
Common Commercial HVAC Issues
Some commercial HVAC problems are a lot more common than others. Here are a few you should watch out for:
Debilitated Efficiency
Have you noticed that your energy bills have gotten more expensive? Can you attribute this to a change in the way you operate your heater or air conditioner? If you can't, then it means your efficiency is suffering and you could benefit from repair. 
A Lack of Cooling or Heating
Are you having trouble getting warm or getting cool anywhere in your commercial space? Getting warm or getting cool should be simple. If you can't count on your system, then it's beneficial to invest in commercial HVAC care.
Odd Noises
Do you hear odd sounds around your space when a heater or air conditioner runs? This is a problem. Odd noises typically indicate more issues coming down the pipeline. We recommend that you address these issues when they're small and still just odd noises rather than larger issues that pose a threat to your comfort. 
How Often Do I Need My Commercial HVAC System Maintained? 
Now you might be wondering about the frequency of your maintenance visits. How often should they happen? We recommend that you maintain your commercial air conditioning once and year and that you maintain your commercial heater once a year. This means that you'd maintain your commercial HVAC system as a whole two times annually. 
If you're trying to keep up with your commercial maintenance services, we'd suggest talking to our professionals about your needs. We offer high-quality work that's sure to keep your space pristine.
Contact Residential Heating and Air Conditioning for your commercial HVAC maintenance needs.