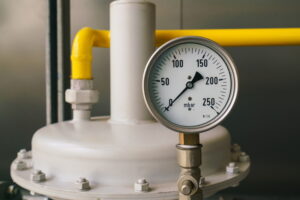 Are you thinking of switching things up before this winter rolls around? This is the time of year when we hear from many homeowners about their heating system. You're anticipating the cold temperatures that our winters always bring, and you want to be prepared for it. We understand. You can trust our HVAC professionals when you want great service.
We understand that finding the right boiler system can be stressful. We can be the team to walk you through the process of finding the right boiler system, purchasing it, and then installing the system in your home. For many homeowners, that choice might be for a high-efficiency boiler, which can be more expensive upfront but save you thousands of dollars throughout its lifetime in energy costs.
What's So Great About a High-Efficiency Boiler?
You might wonder why you should make the switch to a high-efficiency boiler system. This is a little out of most homeowners' comfort zones because furnaces reign supreme in Minnesota. Trust us when we say that boilers are an amazing option if you want to stay warm in our winter weather. They boast all the following benefits:
They're Long Lasting
You're expecting your heating system to last upwards of a decade when you buy one. It's a real investment. The great thing about boilers is that they have one of the longest lifespans of any heating system on the market. This is because boilers have very few moving parts. Forced-air systems like furnaces have motors, blowers, and even ductwork that can wear down relatively quickly. You can trust your boiler to last about two decades in your home because it's such a low-maintenance piece of equipment.
Better Heating
A furnace is a forced-air heating system, but a boiler is a radiant heating system. The feeling that a radiant heating system gives off is a little different. You know what it feels like to have hot air blow over your body in cool weather—it's definitely warming. Radiant heating goes a step above because it mimics the feeling of the sun shining down on you on a warm day. Many homeowners prefer this feeling.
Additionally, radiant heating systems eliminate the opportunity for warm air to collect in the ducts at the top of your room. This means that you're getting better heat distribution in your home. You'll get warmer a lot faster and be able to save yourself a bit of money in the process.
They Save Energy
Are you shying away from the thought of a boiler because of the upfront installation cost? We know that it can be a little bit high, but it's because you can save so much money with a boiler system throughout its lifespan.
Boilers cost a lot less to run than a furnace because water is naturally a better conductor than heat. Therefore, a boiler will cost you less to run, save you energy, and save you money after just a short amount of time in your home.
For professional and reliable boiler service in Minneapolis, MN, contact Residential Heating and Air Conditioning today!