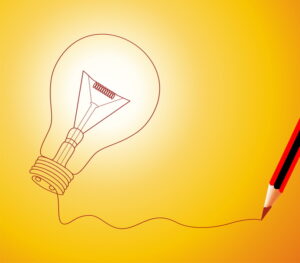 Winter is here and we're sure you're spending more time indoors. When you're all bundled up on those winter nights indoors getting cozy through the help of your heater, you might start to wonder some things. One question that we've gotten from customers in the past is "Does a gas furnace use electricity?" We want to take the time to explain this today. It's a valid question. You might think a natural gas furnace doesn't need to use any electricity. The truth is that it does.
Furnace service in Bloomington, MN is something that we want to be as approachable and easy as possible for you. This is why we keep our blog up to date with topics like this and match it with quality service in the field. Let's discover what parts of your natural gas furnace system use electricity today. 
What Parts of a Furnace Use Electricity?
Let's start with the question that we're sure is on your mind… what parts of your furnace use electricity? There are actually a couple.
Your Furnace Igniter
So, the first part of your furnace that's using electrical power is the furnace igniter. Some customers are shocked to hear this. This is the case, though. Electrical power is required to ignite the flame in your furnace system. Although this is just one part of your heating process, it's quite an important one. It's what starts the process and allows the entire system to heat as a whole. 
The Furnace Fan Motor
The other main part of your furnace system that uses electricity is the furnace fan motor. Most older furnace systems use a single-speed motor. In this instance, your furnace relies on electrical power to get the fan moving. Once it's moving, this fan is responsible for moving all of the warm air through your ducts and, subsequently, throughout your home. 
Bonus: Variable Speed Systems
Single-speed fan motors are the most common systems in our area. When these systems run, they only have two settings (100% or 0% AKA on or off). Variable speed fans aren't as common but you still might have one in your home. These allow you to run your heater on a sliding scale. The same electrical power is required to start this fan, but you can save yourself money on electrical power by running it at reduced power when necessary.
Other Relevant Questions
While we're here, we want to answer a couple of other relevant questions surrounding your gas furnace and electricity. 
Will a Gas Furnace Work Without Electricity?
No. Your gas furnace can't start or push warm air throughout your home without electricity. This is why your heater typically turns off when the power goes out. It's also why it's a great idea to have a backup generator for any circumstances like this. 
How Much Electricity Does a Gas Furnace Use?
Not much. The amount of electricity that your gas furnace uses is about the same amount of electricity used to run a blender or power your laptop.
Contact Residential Heating and Air Conditioning today to schedule an appointment with our team members. Feel the Difference.