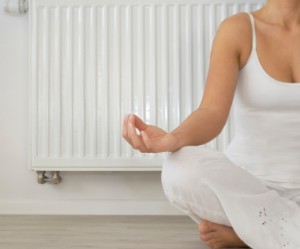 As we segue into fall, it's important to have the best system possible to heat your home. Here in Minnesota temperatures cool off quickly, so it's important to act fast if you want your home heated efficiently. If you're looking to replace or upgrade your heating system, our team at Residential Heating and Air Conditioning provides skilled furnace installation in Minneapolis, MN.
Why You Should Upgrade
If you have a furnace, it's likely that you've heard service technicians stress the importance of maintenance. That's because maintenance really is one of the best things you can do for your system. But if you've had your furnace for years, there's only so much that maintenance can still do for you. It might be time to retire your current furnace and upgrade to a new one. Don't struggle with an old furnace for years because you're avoiding the price tag of a new unit. If you'd like any of the benefits below, consider an upgrade.
Fewer Repairs
If you've been trying to make your old furnace last for the past few years, you've probably run into the problem of repairs. No matter how well you maintain your system, you consistently run into the need for repairs each year. This is a clear indication that your furnace is no longer dependable. Homeowners are often reluctant to buy a new system because of the price tag, but the cost of an efficient, smooth running new furnace and the money you constantly spend on repairs will balance out.
Increase Comfort
There comes a time in the lifespan of every furnace when no matter how hard it works, it just can't seem to heat your home the way it once could. It either runs constantly or short cycles, but you still experience inadequate heating and uncomfortable home temperatures. A new furnace will struggle less to heat your home and be able to heat with less fuel and lower heating costs.
Reduce Energy Bills
Having a new furnace installed is often daunting because of the high price tag. But even an outdated furnace that's been impeccably maintained can't compete with a new furnace's efficiency. New furnaces waste less fuel when they burn. Replacing your furnace before temperatures drop will keep your house cozy and your pockets lined.
We especially encourage you to replace your furnace if you still own a gravity furnace. These are older furnaces that rely on gravity to push heat through a home rather than a fan. Gravity furnaces can cost twice as much to operate when compared to a forced air furnace. We specialize in replacing these types of systems.
Why Choose Us?
Our team has provided the Twin Cities Metro Area with the best service in everything heating and cooling for the past 25 years. We offer the finest quality equipment at the best prices. We ensure that our technicians have an extensive knowledge of all your heating related issues and we pride ourselves on being efficient and trustworthy.
If you need furnace repair or installation in the Central Minnesota area, schedule a service with our amazing team today.