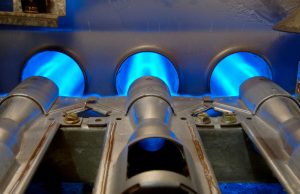 Winter is right around the corner and we're sure that you're wondering about furnace maintenance. Furnace maintenance is something that we think is a necessary part of preparing your home for cold weather. If you're on the fence about it, we think that it's something that you should go for. 
Although we're professionals, we don't expect you to just take our word on this. We want you to have the facts to back this. That's what we're going to get into in our blog today. Let's discuss why you should get your furnace checked every single year.
Why You Need a Furnace Check Every Year
You need a furnace check every single year because it's in preparation for cold weather. It's like your furnace's stretch and pep talk before a marathon. It's easy to run into unnecessary repair needs, breakdowns, and even smaller operational issues without annual maintenance. 
6 Reasons to Get an Annual Furnace Check
Ensure Proper Air Flow

: Sometimes your home's ducts can get clogged up. If you need heating maintenance for your home, then we want you to make sure that you get proper maintenance services for your furnace.

Improves Air Quality

: Your furnace and your indoor air quality go hand in hand. If your furnace runs into issues, it can cause a carbon monoxide leak. If this happens, it's going to negatively affect your indoor air quality and pose a potential threat to your home. Make sure that you keep your indoor air quality in mind.

Helps Avoid Emergency Repairs in the Winter

: Proper maintenance can help you avoid last-minute, emergency repairs with your furnace. Although we hope that you won't need it, we are here in you need

furnace repairs in Chanhassen, MN

. 

Keeps You Safe

: Furnaces aren't inherently dangerous, but they can become dangerous if you're not treating them with the right care. Making sure that you maintain your home's heater keeps your home safe. We want you to know that our professionals can take care of this.

Improves Efficiency, Saving Money

: Maintaining your home's furnace can improve your efficiency. Having the most efficient furnace possible will save you time while you're heating your home and save you money in the process as well. This isn't something that you should discount. It's a great reason to get yourself furnace services on a regular basis. 

Maintain Manufacturers Warranty

: You need to get maintenance services to make sure that you're maintaining your furnace's manufacturer warranty. This is the best thing you can do because it ensures that you can get professional care when you need it most.
Can I Skip my Annual Furnace Maintenance?
Your furnace maintenance should be an annual thing. If you're not doing this every year, then you're putting your home's furnace in harm's way. We understand that sometimes your furnace maintenance isn't something that you're neglecting. It's just something that you might forget to schedule. If this is something that you're struggling with, then we suggest joining our heating maintenance program. 
Contact Residential Heating and Air Conditioning for your home's furnace services. We'll help you "Feel the Difference."