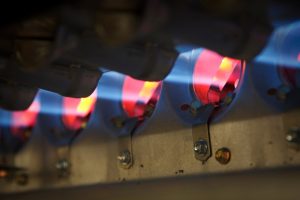 Winter will be here before you know. When it does arrive and you're using your furnace to keep your home cozy, it's going to be important to make sure that you're taking care of your home's heating system. If you think that you're having trouble with your furnace, the best thing you can do for your unit is to contact a professional as soon as possible for the care you require. We have a full team of professionals that's ready to provide it to you.
If you're ready to get your furnace repairs in Minnetonka, MN started, then we wanted to be the ones to provide you with the service you're looking for. There are things that you can do on your own before you call one of our professionals out to your home. We've rounded up a few of the best measures here today. 
Tips to Troubleshoot
Here are some of the best tips you can try to troubleshoot the heating problems that you're facing.
1. Check the Furnace Filter
The first thing that you should do when you notice that something is going on with your furnace is start by checking in with your furnace filter. There is a filter in your home's furnace that's responsible for keeping the unit itself clean. Over the course of a cold weather season, your heater is going to use the filter and potentially dirty it. If you're running your heater with an old filter, then it's bound to run into some issues.
2. Check Furnace On/Off Switch
This one might seem obvious, but it trips up more homeowners than you might think. Check your furnace on or off switch and make sure that it's in the "on" position. Your system isn't going to operate if it's not in this position. 
3. Check the Breaker Switch on Electrical Panel
Your heater might not be running simply because you've blown out your power. Make sure that the breaker switch on your electrical panel is ready to perform. 
4. Check Furnace Flame
Take a peek in on that furnace flame. If the color is blue, then something is off with your furnace operation. 
5. Ensure Front Panel is Secure
The main access panel on your furnace needs to be secure. If it isn't, the furnace itself might not operate. 
6. Ensure Vents and Registers are Not Blocked
It's easy to lose sight of the more extreme weather seasons during milder seasons like fall. When these mild weather seasons roll around, you might be tempted to move your furniture around and potentially block a vent or two. If this is the case in your home, it's time to improve your heating services.
Contact Residential Heating and Air Conditioning today to schedule an appointment with our professionals.