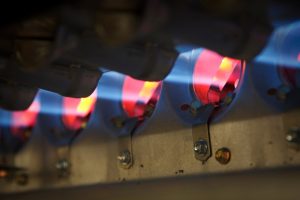 The fact that your furnace is running doesn't necessarily mean it is safe. This is why a furnace code exists, to provide a standard that furnace heaters need to meet in order to be considered safe and effective without being inefficient.
If you aren't a trained HVAC professional, then you likely aren't familiar with the ins and outs of the codes for your furnace. Those codes are important to your safety. Scheduling furnace maintenance in Eden Prairie, MN means having a professional come to your home to check things out and make sure they're up to code.
What codes are being checked?
There is likely to be more than one building code that a professional technician will check out when they examine your furnace. These are usually based on the Uniform Mechanical Code, written by the International Association of Plumbing and Mechanical Officials. This code takes into account the most current best practices in use and is updated every three years.
Other codes that may need to be considered include local codes or even HOA rules. The expert HVAC contractors on our team are going to arrive knowing the codes that need to be adhered to when they install your furnace.
What codes dictate
Curious about what kinds of details your technician might be checking? To be honest, there is a lot that they need to look over. Codes can dictate a variety of specific details which can include:
Where your furnace is placed.
The clearance between the furnace and the roof.
How and where air vents are situated.
How far from the roof an exhaust vent should end.
These are just some of the details that a code for your furnace may outline. Thankfully, you don't need to worry about the ins and outs of the local and national codes because that's your technician's job.
Avoiding code adherence issues
We'd imagine you probably want to avoid running into problems with a furnace that is found to not be up to code. So how can you avoid this issue?
The best first step is to have a trained and certified professional be the one to install the system. Believe it or not, that is actually a part of code adherence! The next best practice is making sure your furnace is maintained each year by a professional.
As you can tell, expert service is going to have a huge impact on how well your furnace runs and how easily you can rely on it.
What to do if your furnace isn't up to code
There are situations when you aren't going to be able to control how your furnace was installed, such as when you move into a home with one already there. If you discover that your furnace isn't up to code there are some different ways to address this.
If it isn't up to code and is over 15 years old, this is definitely a situation that qualifies for an upgrade. You can even take advantage of the current benefits offered by the Inflation Reduction Act to reduce the cost of this service. Otherwise, you can get specific problems addressed by a professional.
Need help with your furnace? Schedule furnace maintenance or repairs with Residential Heating and Air Conditioning