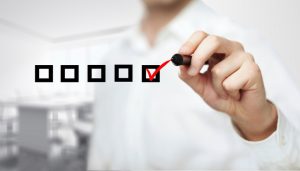 Have you ever heard the phrase, "an ounce of prevention is better than a pound of cure"? This is a phrase that applies to our furnace services. Prevention has a wide range when it comes to your heating system. We're going to help you get a high-functioning furnace year-round.
Keeping your system in top shape doesn't have to be a full time job. You want your winter season to be great. We know you look forward to this time of year because of the holidays, the joyful feeling in the air, and the snow on the ground. Things can really start to go south if you don't have the right furnace service in Maple Grove, MN though.
What You Can Do
Here are a few things you can do to set your heater up for success:
Change Your Filter
You want to change your home's filter on a regular basis. Your heater has a filter that's in charge of keeping your heater clean. If you're trying to make sure that you have an easy time with your heater this season, then this is a step you don't want to miss. You can create a lot of unnecessary dysfunction with your heater if you skip out on changing your filter. This is one hands-on task that you can do with your heater that's completely in your hands as a homeowner.
Routine Maintenance
You should be calling our team for fall maintenance every year. Fall maintenance is like the pre-game stretch and pep talk. Your maintenance makes sure that your heater is not only able to perform, but that it's able to perform well. This is the difference between an okay winter and a great winter.
Upgrade Your Thermostat
If you've had your home's current thermostat for more than a decade, you need to upgrade your unit. There are bigger and better things you can choose from on the market now. You need to invest in a system like a Wi-Fi or digital thermostat. These thermostats take energy-efficiency, ease of use, and optimal comfort into mind in a way that standard thermostats can't mimic.
Know The Signs
You need to know the signs of trouble. Here are a few:
Loud or persistent noises (banging, rattling, scraping, etc.)
Inconsistent heat
Hot and cold spots
Foul odors
High energy bills
Low airflow
Really, the signs of heating trouble are varied. If there's anything new or odd happening in your home then you need to call us for your heating work.
Call for Repair When You Need It
Now that we've gone over a few signs of heating trouble, we want you to know that it's important to call for heating repair when you need it. We're not one of those HVAC contractors that's going to try to price gouge you. We want to give you high-quality service for an affordable price. You can call us as soon as you notice any heating problems. We'll handle them for you.
Get in touch with Residential Heating and Air Conditioning for the work we need. Feel the difference.