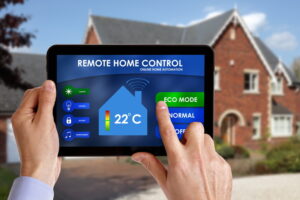 Your heater has been giving you a little trouble this winter. It's almost like it's become personified and it's going through its teenage rebellion phase. It doesn't listen! It's defiant and it refuses to read the room.
You've done your fair share of troubleshooting. At first, you thought it was a direct problem with your heater and that you need gas and electric furnace repairs in Minneapolis, MN. Soon, you can realize that it was actually a problem with your home's thermostat itself. Our HVAC professionals are trained and prepared. This means that we can help you no matter what the issue is. Keep reading below for the telltale signs of furnace trouble.
A Few Signs Your Thermostat Is Failing You
Here are some signs that your thermostat needs help:
Your Thermostat Loses Its Programmed Settings
You and your thermostat had a great program going up until recently. You had programmed setting in your thermostat that made your life a lot easier. It turned on in the morning to take off that morning chill, turned off before you went to bed, and knew your preferred temperature. Then *bam* one day that was all gone. This is a clear sign that your furnace is on its way out.
Short Cycling
Your heater runs in short, incomplete cycles. It's like it can never quite make it to the finish line. You've replaced your HVAC system filter and even invested in maintenance and, yet the same problem still persists.
For most people, the next step is repair work, but we'd like you to take a detour into repairing your home's heater, but it could actually be a problem with your thermostat. Start with this unit first.
It's Unresponsive
It feels like your thermostat is flat out ignoring you. It won't respond when you go to turn it on. This could actually be a problem from your thermostat. A worn thermostat won't provide you with precise service. You should be able to get quick and responsive service from your home and if this isn't the case, you're going to need help from our professionals.
What You Can Do
So we've detailed all the problems you might have, but what are the solutions? Here are a few:
Check your batteries: Sometimes your thermostat just needs a new set to improve the functionality.
Repair work: If your thermostat is hard-wired, you're going to need a little HVAC service from a professional.
An upgrade: Sometimes, your home's thermostat just is out of shape. If you don't have a smart or Wi-Fi thermostat in your home by now, you're probably not getting the best service possible. Smart and Wi-Fi thermostats keep your efficiency in mind.
Switch up your location: Sometimes, your home's thermostat just isn't in a prime location to get a great reading from your home. Switching it up can help your personal needs.
Have our professionals address your needs. We want to provide you with the best service possible.
Contact Residential Heating and Air Conditioning for your home's heating services.