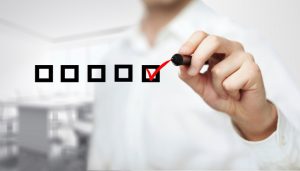 Have you ever hired a technician from an HVAC company here in Minneapolis and been less than enthused with the quality of the work you've received? It can be pretty hard to find the right team to service your home.
If you want quality work at a great price, we want to assure you that you can come to our team, but we don't want to tell you this without backing our claims. If you're wondering how to find the right company for your HVAC needs, we've listed a few key guidelines below. You can use this blog post as a great reference to find a high-quality HVAC team in your area.
Finding a Great HVAC Team: The Basics
If you need some help finding a great HVAC team for your home we've created a helpful guideline for you to follow:
Check the Reviews
If you're looking for a great HVAC technician from a reputable team then the best place to start is in the reviews. You can find great reviews for a company either on their website, on Yelp, or on other review sites specifically targeted toward homeowners looking for HVAC companies like HomeAdvisor. These reviews are great if you're looking for experiences of homeowners just like you to round out your understanding of a company. If you haven't already used this website as a resource then make sure that you do your due diligence today.
Make Sure They Have Experience
Does the HVAC team that you're choosing have the right experience? Ideally, you want a team that knows their stuff. Our team at Residential Heating and Air Conditioning has served the Twin Cities since 1991. We have over 20 years of experience and we've really put it to good use—we know our customers and cater to their needs effortlessly.
Now don't get us wrong, newer HVAC companies are great too! If a team happens to lack experience they can make up for it in certifications, licensure, or awards. For example, our team is NATE-certified, licensed in Minneapolis, St. Paul, and all the surrounding areas, we have an A+ rating on the BBB, and we're certified dealers of great brands like Daikin and Carrier.
Use Social Media as a Resource
If you're anything like us, you're probably on social media all the time. When it comes to HVAC it's pretty easy to make your HVAC services work for you. Facebook is a great place to find reviews on an HVAC company that are relevant to you.
Phone a Friend
After you've combed through the internet for reviews, it's always a great idea to bring your search back into real life. If you're looking for a great HVAC company it's always a great idea to ask someone you know—a friend, a relative, or even a neighbor. We have a great reputation here in Minneapolis because of our commitment to excellence. When you need a helping hand you can call our team.
If you really want great HVAC services in Minneapolis, MN, you can come to our team at Residential Heating and Air Conditioning in Minneapolis, MN. Contact our professionals to schedule an appointment today.