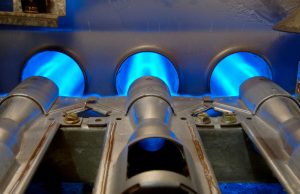 It's been cold here in Bloomington for a while. How is your furnace doing?
If the answer is a confident "great!" then it's time to address the issue now. We specialize in furnace services in Bloomington, MN. The thing about getting great HVAC comfort at home is contingent upon remaining proactive. You need to ensure that you're always staying ahead of the curve when it comes to your heating system. If you're already seeing the warning signs of an impending heating problem, you need to pick up the phone and call our professionals today. We're going to make sure that you don't run into a heating breakdown this winter. We want you to be comfortable all winter long.
When to Upgrade
Here are all the signs that you need to need to call it quits with your current furnace and upgrade to a new unit.
1.      Old Age
If your heater is over the age of 10, you're going to need to think about upgrading it no matter what the status is. Your unit can't last forever and it's going to deteriorate if you try to push it through too many winters. Call it quits in a timely manner.
2.      Constant Repairs
Can you expect a repair in your home every single winter? This is a terrible omen for your home's heater. Constant repair work is bad for your home. It's a sign that your heater is on the decline and you need to think about upgrading sooner than later.
3.      Odd Noises
If you hear sounds like banging, scraping, squeaking, rattling, then you need to call us. Really any loud or persistent new sound is a huge issue. Don't ignore these problems. Our heating technicians' ears are fine tuned to determine the source of your heating issue.
4.      Discomfort
Are you having consistent trouble getting comfortable at home? This is a sign that you need more from your heater. We're here to help you get a heater that can meet your personal needs.
5.      Dust
Is your home as dusty as can be? If you feel like you need to dust your home on a daily basis because there's just so much dust in your home, you're going to need to get in touch with our heating professionals. This could signal that there's something wrong with your air filter or heater, and you might need a replacement soon.
6.      Poor IAQ
Are you struggling with your home's indoor air quality? You might notice this if you're coughing, wheezing, sneezing, or just generally feeling fatigued in your home. Your indoor air quality shouldn't suffer at the hands of your heater and this is a sign that it is. We'll help you out.
7.      Odd Run Times
Have you noticed your home's heater running in irregular cycles? This is never a good sign. In fact, it's a major sign of inefficiency in your home. You need to make sure that you pay attention to this and address it sooner than later.
Contact Residential Heating and Air Conditioning today to schedule an appointment for your furnace services. Feel the difference.