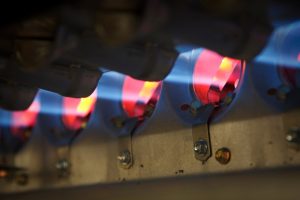 Take a trip down memory lane down to last winter. Were you having trouble with your home's heater?
Now, a little distance between you and the problems you had last year might have lessened your irritation. We know that you might look back on the problems you had a while ago and think "It wasn't that bad. I can deal with those issues this winter." We don't want you to settle though.
Problems that you had last year have only had time to worsen. If you neglect your heating repair in Minneapolis, MN, you're going to regret it. We're going to ensure that you have a winter that's warm, affordable, and energy-efficient too.
Call Us for This
Here are some reasons you should call us for heating repair work:
High Heating Bills
Have your heating bills spiked in price with no clear cause? This is a major issue. It's a sign that you're actually paying for your home's inefficiency troubles rather than the heating itself. You never want to do this. It's a waste of your time, money, and energy. The only way to combat this is through professional service from our heating technicians.
Low Output
Have you noticed that it's taking way longer than it should for your home to heat up? You're having an issue with low heating output. You might think that you've got some disparity going on between your heater and your thermostat. In actuality, it's a problem that runs a little deeper than that.
Odd Noises
Have you heard some really strange sounds coming from your heater as of lately? You might have noticed sounds like scraping, rattling, banging, and even squeaking. This isn't a good sign. Each sound that you're hearing has a different cause and reason behind it. You're going to need to come to our professionals for an accurate diagnosis and effective repair work.
Strange Smells
Your heater really shouldn't be a system that makes your home smell any particular way. The scent from your heater is a pretty clear sign that you're having heating trouble. Scents like burning are a clear sign that you're having advanced and often dangerous heating troubles if you've got a furnace at home. If you notice moldy scents then you're going to need to call a professional too. Mold might not seem like an urgent issue, but it's a problem that's going to spread fast and cause potential health problems for you and your family.
Unsatisfactory Heating
Last year seemed like it was just a constant tussle with your heating system. You couldn't get satisfactory cooling easily without a lot of interference on your end. You are going to have to adjust the temperature of your home here and there to meet your needs, but if you feel like getting the right level of comfort for your home is a constant tango, then it might be time for you to call us for heating repair work.
Contact Residential Heating and Air Conditioning today to schedule an appointment with our professionals.