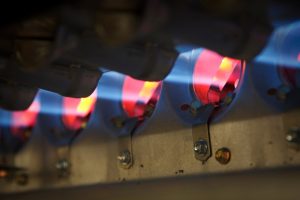 Okay so it's finally cooling down here in Minneapolis, MN. It feels as though we all blinked and then the cold weather had arrived. We know that you're probably looking forward to the winter season. If you're looking for great comfort at home during this season too, then you need to schedule an appointment with our professionals. We're going to help you with your furnace service in Minneapolis, MN.
We're going to help you get exactly what you need for your furnace this winter. We know that it can seem like an uphill battle getting this system ready. We're going to map out exactly what you need to do below. Just give us a call to get the process started.
How to Help Your Furnace
Here are some simple ways that you can help your home's furnace this winter:
Update Your Thermostat
When was the last time that you upgraded your home's thermostat? If you can't recall or it's been over 10 years, then it's time for you to upgrade your home's thermostat. We're living in the world of Wi-Fi and smart thermostats these days. We're going to help you find the exact one that you need.
There are so many models on the market that it's easy to drown in the sea of options. Our professionals are seasoned so we're going to make sure that we throw you a life raft. Upgrading a thermostat to one with programmable settings means increased HVAC efficiency and more money in your pocket down the line.
Turn Down Your Thermostat Setting
You come home and your house is freezing. You scramble over to the thermostat and dial it up to the highest temperature possible. If the temperature you dialed up was on the weather forecast on a summer day, you'd be sweating nonstop and planning to spend the day at the lake.
While we understand why you might do this, it's a bad business decision. Turn your thermostat to a milder temperature and wait for your home to heat up. It's better for your heater and your home's overall operation.
Call Us for Maintenance
The best way to get your home ready for winter is with heating maintenance. Make sure that you tune-up your heater ahead of the cold weather season. It's like your heater's way of stretching before the race. Call us to get maintenance and learn more about our maintenance plan too.
Know When You Need a Little More
So let's say that your furnace maintenance wasn't enough to cut it this year. What now? You should call us for furnace repair in your home. If your furnace repair work couldn't cut it, you can definitely knock out the problem you're having with furnace repair work.
We're going to make sure that your furnace repair work is as easy as possible. We're not one of those companies who gives you the run around and tries to sell you into unnecessary upgrades just to make a quick buck. We pride ourselves on integrity. We only want to give you great work.
Contact Residential Heating and Air Conditioning today for your heating services. Feel the difference.