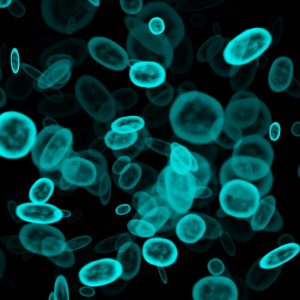 We're past the long, hot summer here in Minneapolis and now we've got a cold winter ahead. There really aren't many days where you can count on mild weather here. That's where HRV and ERV systems in Minneapolis, MN comes in.
HRV and ERV systems are great because they allow you to filter in fresh air into your home without sacrificing your home's internal temperature. We know how it's important it is to have a temperature-controlled home in our area. We're going to make sure that this is a feasible reality for you.
Everything You Need to Know About HRV and ERV Systems
Are you unsure if you need to adopt and HRV or ERV system in your home? We know that many people don't understand the importance of one of these systems, but they really are a worthwhile investment for your home. We know that the technology that goes into heat recovery and energy recovery ventilators can be a little confusing, but we're going to lay it all out for you today.
Heat and energy recovery ventilators are two pretty similar devices. They both bring in either pre-heated or pre-cooled into your home. The HRV and ERV systems draw two currents into it. The two currents then move through the unit and the heat moves from one to the other by a process of counterflow heat exchange.
When your pre-cooled or pre-heated air enters your home, the stale and pollutant filled air is pushed outdoors. Your HRV or ERV system can work for your home in the summer or in the winter. The entire purpose of the indoor air quality system is to "recover" the energy and apply it to the fresh air coming into your home. These are great systems to invest in. Come to us and we're going to make sure that you have the best system for your specific needs.
Do You Need One?
So now let's get down to business. Do you need a heat recovery ventilator or an energy recovery ventilator? You might not understand the advantages of one of these systems, but we're going to lay them out for you right here:
Fresh Air: You might want fresh air on those days where it's hot or cold outside. An HRV or ERV system is what's going to allow you to this. Fresh air is important. Improve your IAQ with the assistance of one of these systems.
Energy Savings: A heat or energy recovery ventilator system can recover about 80% of the energy that would otherwise be lost to the fresh air circulation.
Cost Savings: Cost savings are energy savings. It's that simple! If you want to save yourself a little money, you need to invest in one of these systems for your home.
It's not just about finding the right heat or energy recovery ventilator, it's also about finding the right services for this system. We're here to provide them for you. Call us today.
Contact Residential Heating and Air Conditioning today to schedule an appointment with us. Feel the difference.