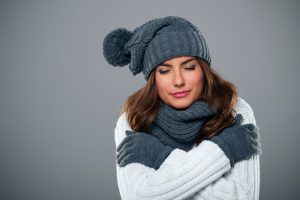 The power went out in your home. We know this isn't exactly a doomsday scenario, but it's definitely something that can throw a wrench in your day. We know that things have a way of creating an inconvenient domino effect when the power goes out. If you're wondering why you can't get your heater to turn on after a power outage, then we want to be by your side to help you with these services. 
Troubleshooting is an art when it comes to your HVAC system. You don't want to start doing so much that you put your heating system in jeopardy, but you also don't want to leave things up in the air while you wait. This is going to leave you uncomfortable. We have some tips that you can try to implement to help your home. 
How to Troubleshoot a Furnace Issue After a Power Outage
Here are a few things you can try to get your home's furnace running again. 
Restart Your Home's Furnace
The first thing you should try is to restart your home's furnace system. Run through these steps. 
Check Your Thermostat

: The first thing you're going to want to do is check your home's thermostat. A power outage can make things in your home go a little haywire. Make sure that your thermostat is still in heating mode and that it's set to an appropriate temperature so that it will actually heat your home. 

Take a Look at Your Circuit Breaker

: the next thing you're going to want to do is check your circuit breaker. Of course, your circuit breaker might trip during an outage. You just need to make sure that your circuit breaker is set and ready to perform.

Reset the System

: You might need to reset your furnace. All you need to do is go over to your furnace and locate a reset button. It's typically red or yellow. If it's been tripped during an outage it will probably be raised. Make sure that you press this button down to make sure that the furnace is ready to run again. 
Consider Generator Services
When the power goes out, it's a perfect time to consider generator services for your home. A more permanent solution to figuring out how to circumnavigate a power outage is with a generator. When we're talking about generators, we're talking about whole-house generators. Of course, you can invest in a portable generator, but we don't think that it's as worthwhile as a whole house system. If you're looking for reliable generator services in the area, then we can refer you to the right professionals for these services. 
Get Professional Help When You Need It
If any of these suggestions to troubleshoot your furnace issue don't work, then you may need professional furnace repair in Bloomington, MN. You can get in contact with us today. Professional service is what's going to make your home care great. Make sure that you're investing with a responsible team like ours. 
Contact Residential Heating and Air Conditioning today to schedule an appointment with us. Feel the Difference.