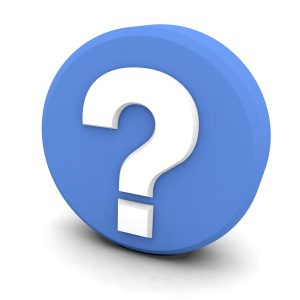 Spring is here and we know you're in the spirit. There's something about more hours of daylight and warmer weather that makes everything feel new and hopeful. We're sure that you're doing your annual spring cleaning along with some decluttering. When you have to make decisions on keeping or letting go of clothing and personal items in your home, it gets you thinking about other things like your heater. You might be asking yourself: "Is it time for me to repair? Or should I replace?" We'll help you figure it out today.
Today we're going to walk you through the process of deciding between furnace replacement and furnace repair in Minneapolis, MN. The process is more straightforward than you might think. Of course, if you ever want to speak to a professional directly, you can always get in contact with our team members.
Your Repair and Replacement Cheat Sheet
Take note of the factors that you relate to and add things up below:
1 Point Problems
Odd Noises: You're hearing weird sounds coming from your heater when it runs. It's a combination of banging, booming, rattling, and more. Your heater should make much noise. The sounds you're hearing are signs of trouble.
Inconsistent Temperatures: Your bedroom heats right up, but your kitchen and your living room stay as cold as ice. They're clearly not on the same page. In fact, sometimes it seems as though the rooms within your home aren't even connected. This is a sign of significant heating issues.
3 Point Problems
Insufficient Comfort: You're not warm enough. You supplement your heat with space heaters, blankets, sweaters, and fuzzy socks. This has become your normal. When you take a step back from it all, you start to realize that your home isn't as comfortable as it should be. We're here to help you out with this.
High Energy Bills: Your energy bills are through the roof although you heat your home reasonably.
5 Point Problems
Frequent Repair: You repair your home's heater on a routine basis. You can always expect a problem to pop up during fall and winter.
Old Age: If your heater is within the 10-15 year age range, then it's definitely time for you to start thinking about your next move. Heaters are only meant to last around a decade.
The Point Breakdown
Let's breakdown what your total means:
2 Points and Below: You're struggling with your heater, but your problems could likely be fixed with repair on your heater and ductwork.
3 to 5 Points: This is the grey area. You're facing more than one problem, but it's likely the combination of a mid-tier and lower-tier problem. It's likely that you can handle your issue with repair work, but we'd suggest that you speak with a professional so that they can get you the most accurate information.
5 to 10 Points: You need a new heater. We're prepared to make the process as painless as possible for you. Get in contact with our team today.
Contact Residential Heating and Air Conditioning today to schedule an appointment with our professionals.