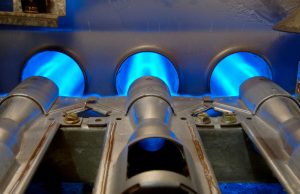 "Furnace certification? What's that?"
If you came here because you're asking this question, we have the answers you need. We can also help you when it comes to furnace certification in Minneapolis, MN. Furnace certification is a crucial part of service to ensure you have a safe and energy-efficient furnace.
What is furnace certification?
Furnace certification is a required process for any homeowner in Minnesota who uses a furnace that burns natural gas or propane. It isn't required for electrical furnaces which don't pose a danger from gas exhaust or combustion hazards. Although not necessary in all states, certification is required by law in Minnesota to ensure that furnaces meet the state's safety and efficiency standards.
What does furnace certification require?
It's not a difficult process, at least not if you're a homeowner and you have a company like us to assist you! You only have to contact an HVAC company and arrange for an assessment of your furnace.
Licensed technicians will come to your home and carefully inspect the furnace and run several tests.
They'll look for issues like cracks in the heat exchanger and possible gas leaks.
They'll ensure that the furnace is properly venting, and run a carbon monoxide test.
They'll also test for general energy efficiency or how well the furnace is converting its fuel source into heat energy. 
How often do I need furnace certification?
Minnesota state law requires a furnace inspection for certification every 2 years. We strongly advise that all our customers have furnace maintenance done every year and you can ask to have certification included every other year.
If you've recently purchased your home, you may need to have the furnace certified before moving in. And if you are planning to sell your house, you may also need to schedule certification to prove that it's safe—something that will definitely make it easier to sell your home.
What happens if I don't get regular furnace certification?
The major concern is that you'll have a potentially hazardous furnace that wastes power! You may also incur fines or penalties. There's no reason not to get certification because it is so beneficial to you overall.
What happens if my furnace doesn't pass certification?
If your furnace doesn't pass its certification, you'll receive a detailed report about the issues that need correction. You'll need to schedule repairs (or in some cases, a full system replacement) to get the furnace up to the state requirements before you can operate it.
How we can help you.
We're a licensed, professional HVAC company and our technicians have the proper certification to carry out furnace inspections that comply with state laws. When you schedule your next furnace maintenance, tell us that you also need to have your regular furnace certification. We'll send one of our experienced furnace pros to handle the inspections and tests. If you do need repairs or other services for certification, we'll be happy to take care of them. 
Residential Heating and Air Conditioning has served the Twin Cities since 1991. Call us today if you have questions about furnace certification or to schedule an appointment.