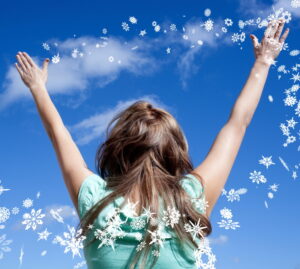 It's officially spring! And the weather is … okay, it's still pretty cold outside, but it's warmer than it was. Highs in the 30s are better than sub-zero temperatures.
Even this slight warming is a reminder that the summer weather is approaching. Now that we're in the transitional period of spring, it's a good time to talk about scheduling your air conditioning maintenance.
"But I had maintenance done last year!" you say. Hey, that's great. Maintenance, however, is something you need to have done every year if you want to get the most out of your air conditioning system and enjoy it for the longest possible time. A proper maintenance regimen has numerous benefits and prevents a host of problems that would otherwise make cooling your house a serious and expensive chore.
If you need a reminder about why AC maintenance is such an important service, here are the benefits that come with it:
Reduce repairs
Here's some hard truth: more than 50% of the repairs an air conditioning system will need during its service life are due to neglect. If you have annual professional maintenance done, you'll abolish more than half of the repairs you'd otherwise have to pay for. This doesn't only save you money, it also gets rid of the inconvenience of having to call us for repairs while you sit in a boiling hot house.
Save money on cooling costs
An air conditioning system uses more electricity than almost any appliance in a house. (The only appliance that uses more is an electric water heater—and you might not even have one of those.) You can expect to see larger electrical bills each summer as the AC runs. But those bills will be higher if you don't have spring maintenance. Each year the AC misses its maintenance appointment, it will lose 5% or more of its energy efficiency and drive up costs.
Avoid catastrophic breakdowns
You want to head into the summer feeling confident that your air conditioning system will get through the season without failing on you. You don't want to constantly fret that your AC will stop working when you need it the most. Maintenance is your best "insurance plan" against this happening, as the tune-up our professionals do will help it work at its best through the season.
Increase equipment lifespan
Maintenance is a long-term benefit for an air conditioner, helping it to last for as long as possible. The average lifespan of an air conditioner that has maintenance is 10 to 15 years. Without maintenance, that lifespan can drop as low as 5 to 8 years. That's a lot of lost years of AC service!
A warranty that's still in force
If your air conditioner is still under its warranty period (usually 10 years), maintenance makes sure that it doesn't get voided.
We offer a regular HVAC maintenance plan that includes both heating and air conditioning maintenance in Eden Prairie, MN. Reach out to us to find out more about the program and to get on the schedule for spring.
Residential Heating and Air Conditioning has served the Twin Cities since 1991. Call us today to schedule your air conditioning maintenance services.