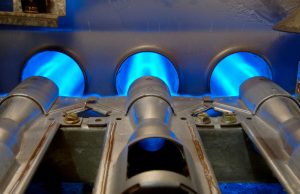 Are you ready to let the heater in your home go? Sometimes the problem is the fact that you don't know when the appropriate time is. We understand this sort of anxiety. Heater replacement is a big task to take on. Sometimes, you might not want to undergo the process of finding a new system, installing it, and spending the money to go through that whole ordeal. Since our professionals here specialize in HVAC in St Paul, MN, we can make sure that you get all the work that you need.
We're going to make sure that you let your heater go at the right time and upgrade without incident. We know that it's not always easy to find the services that you need here in the Twin Cities but we're a team of professionals that have worked in the area since 1991. Make sure you schedule an appointment with us when you need quality work.
When Should You Upgrade?
Are you unsure when you should make the switch to a new heating system? We understand this type of hesitation. Here are a few telltale signs that you're due for an upgrade:
You're Repairing Your Heating System Too Often
Are you repairing your heater nearly every single fall and winter? This might actually be a problem with your heating system. Sometimes you won't be able to rely on your heating maintenance and heating repair services alone. If your heating problems are reoccurring and persistent then it's time to schedule an appointment with our team members.
You're Paying Far Too Much for Your Heating
Are you paying way too much for the heating in your home? Sometimes this is because the heater in your home is so dismally inefficient that it costs you far too much to get the simple services that you need. Make sure that you schedule an appointment with us for the work that you need.
Your Heater is Over 10 Years Old
Is your heater in that 10 to 15 year age range? If the answer is yes, then it's a great idea for you to start thinking about heater replacement no matter the status of the unit. A heater isn't meant to last forever. Trying to push it past its lifespan is only going to cause you more problems in the long run. Do yourself a favor and plan ahead with our team.
Make Sure You Have a Professional Help
We've worked here dating back to 1991 in the greater Twin Cities Metro Area. We've worked here for over 20 years and have been committed to quality work since the very beginning. Customer satisfaction is the backbone of our business. It's why we have rave customer reviews, a great reputation in the community, and an A rating with the Better Business Bureau. We don't believe any job is finished until we have a happy customer.
You don't have to worry about the service that you get from our team members. Make sure that you care for your heating system correctly. Call us today to schedule an appointment with our team.
Contact Residential Heating and Air Conditioning today to schedule an appointment with our professionals. Feel the difference.