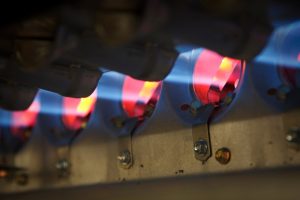 When you think of all the important parts of your heater from the perspective of a homeowner, you're probably thinking about the vents, the furnace itself, and maybe your thermostat if you're really thinking outside of the box… but what about that heat exchanger?
We find that a heat exchanger is one component of a heating system that few people know about. We don't expect you to understand or even be aware of all the technical components of your home's heating system, but we want to make you aware of a heat exchanger today. It's integral to your home safety. If you find that your furnace is a little off and you need furnace repair in St. Paul, MN, then make sure that you schedule an appointment with us today.
What A Heat Exchanger Is
A heat exchanger is a device in your home's furnace system that's responsible for controlling the process of combustion within your home's furnace system. The combustion process in your furnace is what allows it to heat up your home. As long as the combustion process is always on track, it's going to keep your home toasted to perfection, healthy, and safe.
Why It Matters
Without a heat exchanger, your furnace would start to emit carbon monoxide and it would seep into your home. Carbon monoxide is a byproduct of a malfunctioning furnace system. This is why it's so important to have a great heat exchanger and a high functioning carbon monoxide detector installed in your home when you've got a fuel-burning appliance like a furnace.
How to Tell If It's Cracked
So now let's really get down to business and talk about why you've come to this blog—how in the world are you supposed to tell if your heat exchanger is cracked?
Well, the biggest telltale sign is going to be carbon monoxide seeping into your home in any way. If you notice that you're feeling woozy in your home, nauseous, or that your carbon monoxide detector is constantly going off, it's time for you to take a closer look at your furnace system. It's highly likely that this could be the culprit.
Heat exchangers are just like any other piece of equipment—they can wear down after about 10 to 20 years especially if you don't have the right care for one of these units.
What To Do In These Circumstances
If you're having some reoccurring furnace troubles, the only next step for you to take is to schedule an appointment with a professional heating technician. Our heating technicians are adept and trained precisely in everything heating. Trying to fix a problem like this could become a real danger to your health. Your heat exchanger is an important piece of equipment, so make sure that you're giving it the care that it deserves with professional service.
Contact Residential Heating and Air Conditioning today to schedule an appointment with our team members. Feel the difference. Serving The Twin Cities Since 1991.