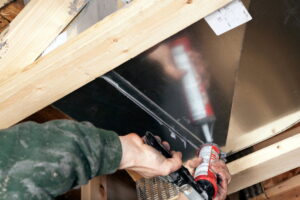 Did you know the average house loses 20% to 30% of the air moving through the duct system because of poor connections, holes, or leaks? One of the most effective ways to reduce this air loss is by having your ducts inspected by professionals and investing in duct sealing in Minneapolis, MN.
Are you unsure if you need to invest in duct sealing? If so, learn some of the signs it is necessary in the post below. 
Signs You May Need Air Duct Sealing
The good news is that there are some signs that will let you know when it is time to invest in air duct sealing. Keep reading to learn what those signs are. 
If you have experienced any of these symptoms with your home's heating and cooling system, then it is probably time to invest in air duct sealing services. These include:
Higher than average energy costs

Rooms in your home that are hard to cool or heat

Rooms that seem stuffy and are never really comfortable

Ducts that are located in a part of the house that isn't climate controlled (i.e. garage, crawl space, or attic)

You notice kinked or tangled flexible ducts in the system
If you notice one or more of these problems, you should get in touch with professionals for a full inspection of your duct system. 
How Long Does Duct Sealing Last?
When you invest in Aeroseal duct sealant, it comes with a ten-year warranty. However, the warranty and lifespan are not the same. The lifespan for this is longer. 
According to testing done by Lawrence Berkeley National Laboratory, there was no sign of deterioration of the Aeroseal seals, and it lasted beyond the lifespan of mastic and tape. It has also been durability tested to last for more than 40 years, and it exceeds all the UL standard tests related to durability. The guarantee covers the contractor for a period of 10 years for labor and parts and any failure that may occur in the Aeroseal; however, the seal has been proven to last for several decades. 
Will I Save Money?
When you seal your ducts, you will save quite a bit of money. As mentioned above, around 20 to 30% of your home's heated or cooled air is lost because of leaks. You are charged for heating and cooling air no matter if it is staying in your home or not. When you seal your air ducts, it will also improve the overall efficiency of your heating and cooling system. This means it will work better and last longer. An added bonus is that the increased energy efficiency is better for the planet. 
Call for an Inspection Today
Have you been considering investing in duct sealing for your home? If so, now is a great time to make a move. This service will help improve your home's comfort and help you save money, making it a win-win scenario. 
Contact Residential Heating and Air Conditioning for your duct sealing needs. With us, you'll "Feel the Difference."