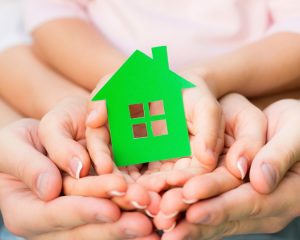 One of the greatest things about living in Minneapolis, MN, is how many older, charming homes there are here. If you're lucky enough to live in one, then you know that even these homes have their drawbacks. Unfortunately, older homes commonly have asbestos build-up in the attics and crawlspaces. The trouble is that asbestos is incredibly harmful to the human body if it's dislodged or moved in any way. This is why you should contact our professionals for asbestos removal in Minneapolis, MN. 
Our professionals are the ones you can turn to for this. We understand the importance of safety in your home. We're going to make sure that your asbestos removal is seamless and flawless. Make sure you get in contact with us as soon as possible. 
Signs You Need Asbestos Removal
Are you wondering if you need asbestos removal? Here are a few signs:
You live in an older building. It's common for older homes to have a presence of asbestos.

If you have older flooring and it's starting to lift or break off, then it's a good idea to contact a professional for asbestos removal. 

Your insulation, pipes, or boiler are all dated.

You're planning to renovate. If you want to change things around in your home, then it's important to make sure that the fibers that will soon be floating around your home are safe.
If you suspect that you have a presence of asbestos in your home, then it's important to contact a professional about asbestos removal. Let's get into how this works. 
Asbestos Removal: The Step by Step
Here is how asbestos removal works:
Mapping Out Your Home

: Our professionals will come in and create a plan for your home that abides by all local, state, and federal laws. 

Marking the Hazardous Area

: Then, we'll mark off the hazardous area so that everyone in your home realizes what's being worked on.

Creating a Regulated Work Area

: Your air ducts will be sealed, your HVAC systems will be turned off, and any affected areas will be sealed off from the rest of your home. 

Removing Asbestos

: Our professionals will safely remove the asbestos from your home.

The Final Cleaning

: After the asbestos is removed, it's important to clean up your space and leave it just as we found it. We'll make sure to do this. 
Why Professional Service Matters
When you're dealing with something that's potentially dangerous as asbestos, then it's important to make sure that you have professional service. This is because professional service is the only thing that's going to ensure that you have quality work. This is because our professionals have extensive experience, an A+ rating with the Better Business Bureau, and we always put the customer first no matter the situation. Professional service is always worth it. There's no better way to get peace of mind, save yourself money, and make sure that you and your loved ones are safe. We're here to help you with this.
Contact Residential Heating and Air Conditioning today to schedule an appointment with our professionals. With us you'll "Feel the Difference." Serving The Twin Cities Since 1991.