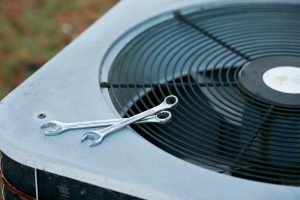 When the summer finally arrives, it's important to make sure that your air conditioner is ready for the test of high heat. When the weather warms up, we want you to be prepared and we want you to know that this is much easier to do than you might think. Issues with your air conditioner don't have to be inevitable. If you'd like to avoid air conditioning trouble, there are a few simple things you can do. 
We understand that the trouble with getting your air conditioning system in top shape is that you might not know how to. If you're wondering what you can do to improve your air conditioning service this summer then you've found the right blog. Let's get into this below…
What to Do To Reduce Your Air Conditioning Problems
Here are a few things you can do to reduce the likelihood of running into an air conditioning repair problem.
Always Maintain
The first thing that you should do is make sure you maintain your air conditioning once every warm-weather season. We ask that you tune up your home's air conditioning system in the spring. We suggest this time of year because it's the perfect time of year to prepare your air conditioner before the height of the air conditioning season. Luckily, we specialize in AC maintenance in Minneapolis, MN. If you need care from a team of professionals like ours, we're always here to provide it. Talk to us about enrolling in our plan today.
Note Problems
When you notice something odd going on with your air conditioner, make sure you take note of it. It can help our technicians identify the problem you're facing that much faster. It's helpful to note when this problem is happening, where it's happening, and how it affects your home.
Act ASAP
When you notice something, make sure that you say something. Our professionals are the ones you can turn to in a pinch because we care about the quality of your home. We always make sure our work reflects this. We can note common air conditioning issues like short cycling, low efficiency, and more while working to solve them fast. 
Have a Team You Trust
Make sure you have a team of technicians you trust! We recommend our team because we have a longstanding history in the area. We've served Twin Cities since 1991 and we put that work to use. We have an A+ rating with the Better Business Bureau and rave reviews for a reason.
Optimize the Other Parts of Your Home
Make sure that the other parts of your home are set up for success as well. When we're speaking about this, we're talking about things like indoor air quality and insulation. It's important to make sure that your place is properly insulated so that the cooling that your air conditioner is working so hard to produce stays where you want it. It's also important to make sure that your indoor air quality is in great shape as well. It will help you get cooler with ease.
Contact Residential Heating and Air Conditioning to schedule an appointment with our professionals. With us, you'll "Feel the Difference." Serving The Twin Cities Since 1991.