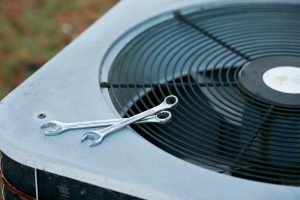 Summer might have worn your air conditioner down. Now that we're reaching the end and cooler temperatures are on the horizon, you might be taking time to reflect on your air conditioner's performance. Are you content with the way that your air conditioner performs?
If you can't say that you are, then it's time for you to consider other options. If your air conditioner is on the older side, then the main service that you should consider is replacement. After a certain point, repair work becomes fruitless. Reaching this age range with your air conditioner is one of these moments. Our experts will help you with air conditioning replacement in St. Louis Park, MN if it's right for you. Let's figure this out below.
Should You Replace?
There are certain factors that indicate if you should replace your home's air conditioner. The main one that brought you to this article is probably age. If your air conditioner is 20 years old, you're definitely in the age range where you should replace your system. Your air conditioner is expected to last you about one to two decades. Having an air conditioner that's currently 20 years old means that you're at the top of your air conditioner's age range. It's always best to replace instead of repair here. Here are a few other indicators that you should replace:
Frequent Repairs: If you have to repair your air conditioner more than once every few summers, then your air conditioner isn't efficient, and you need help with your AC service.
High Energy Bills: If your air conditioning bills only seem to climb without a clear cause, then inefficiency is probably to blame. If this problem has been ongoing, then replacement might be your best bet.
Low Comfort: We don't want you hot and sticky within the comfort of your own home. If this is how you feel, then your air conditioner isn't doing its job.
Now, let's talk about the benefits of replacing your old air conditioning system.
The Benefits of Replacing an Old System
Here are the benefits of replacing an old air conditioning system in your home.
Better Cooling: When you ditch your old unit for a new one, you'll be upgrading to a system with updated technology and ability. Your 20-year-old air conditioner might be able to perform, but if you're entertaining the thought of replacing it, then it surely isn't working well. Upgrading to a new unit will save you time, energy, and money.
Cost Savings: Let's get into the "money" aspect. Getting yourself a new air conditioner is a great idea because it's going to be an upgrade in efficiency. Yes, a new air conditioner is an investment, but the money you're going to save running it is worth the initial cost.
Ease of Use: Do you have to do your fair share of heavy lifting to even get your air conditioner to perform properly? You can kiss these days goodbye with a new air conditioner. A modern, efficient air conditioner will cool you off better and with more ease than your older air conditioner ever could.
We're ready to help you replace. Let's start working today.
Contact Residential Heating and Air Conditioning today for your air conditioning services. We'll help you "Feel the Difference."