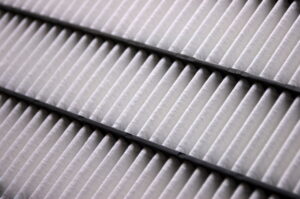 Winter has come to a close, but the cold weather is still here in Minneapolis. It's in your best interest to make sure that your heater is properly squared away at the end of the season. This is a great measure to take because it lets you enjoy your spring and summer months without the stress of a looming heating issue you know you'll have to fix come fall. Preparation is key when it comes to your HVAC system. One of the best things you can do is swap out your furnace filter in Minneapolis, MN. If you're trying to figure out how to swap out your furnace filter, then it's important to consult with professionals like ours. We're going to give you the rundown of everything you need to know below…
Importance of Furnace Filter Replacement
We want to start off with replacing your home's furnace filter. This is one of the most important things you can do for your furnace. Switching out your furnace filter is so important because it sets a great foundation for your furnace operation. 
Furnace filters are different because they're not inherently indoor air quality filters. A fresh furnace filter is in charge of keeping your heater clean. This will help your heater run with more ease, save money, and even help your heater provide you with more heating power. Skipping a furnace filter swap every 3 months will make your heater's job much harder. If you haven't already, it's a great idea to put this furnace swap on your calendar once a season.
Furnace Filter Ratings
Now, let's get into furnace filter ratings. Furnace filters are rated on a MERV scale. MERV stands for minimum efficiency reporting value. It's a measurement designed by ASHRAE (Society of Heating, Refrigerating and Air Conditioning Engineers). These ratings categorize an air filter's effectiveness when it comes to decreasing airborne particles and contaminants. The ratings range from 1 to 20. 
When it comes to the rating, you don't just want to jump out and grab a furnace filter with the highest rating possible. Certain filters are meant for certain spaces. For example, a 13-16 rated furnace filter is meant for a hospital setting. A MERV rating of 5-8 is better for a residential space. If you're unsure of what filter is right for you, our professionals can help you find the perfect one. 
Signs It's Time to Replace Your Filter
You should replace your furnace filter if…
You notice more particles floating around in your home.

Your heater seems to be more difficult to run (i.e. inaccurate thermostat readings, odd run times, etc.)

You notice that your energy bills are much higher than you're used to them being during any given point of the winter season.

Your respiratory issues seem to flare during fall or winter as though it's allergy season.
These are all troubling signs and it's time to get yourself a new filter if you notice them. You can run out to your local hardware store and get a fresh one today. If you have trouble replacing it, it's something we can walk you through over the phone. 
Contact Residential Heating and Air Conditioning to schedule an appointment with our professionals. With us, you'll "Feel the Difference."