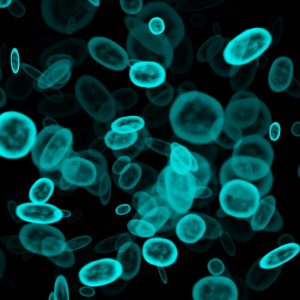 If you have a whole home air purifier, you might find yourself thinking… "how do I know if this thing is working?" The beauty of a whole home air purifier is that it's quiet and tucked away in your ductwork. The irony in this is that sometimes the benefits of this type of air purifier make it hard to figure out if it's performing. We're here to answer all the questions you have today. 
We understand everything that goes into an air purifier in Plymouth, MN. 
If you have a whole home air purifier and you suspect that it isn't working, the best thing to do is get in touch with a professional. We can get into your HVAC system, check if it's working, and leave your home intact in the process. We also recommend that you pay attention to your personal health. If you feel better, breathe easier, and snore less, then it's likely that your air purifier is working. Now let's get into some other frequently asked questions…
What is the lifespan of an air purifier?
Air purifiers last about 5 years. This number can vary depending on how you run your home's air purifier. If you're running your air purifier consistently throughout the day and night it might not last as long as an air purifier that only runs during the day. 
The good news is that most air purifiers are built to last. The beauty of an air purifier is the fact that it doesn't have many moving parts. This means that there are fewer opportunities for your air purifier to have mechanical problems that cause repair needs. This is why air purifiers typically last so long with proper maintenance. 
Does an air purifier remove odors?
Air purifiers do remove odors. This is because an air purifier removes contaminants from the air that cause foul scents. This includes things like smoke, pet dander, scents from the garbage, and even lingering odors from cooking. 
If you're looking for odor elimination in your home and you're trying to choose between an air purifier or an air filter, we definitely recommend an air purifier. Air purifiers are the only ones that eliminate the particles in the air that cause certain scents to linger. 
What types of air purifiers are available?
Did you know that "air purifier" is a blanket term? There are several different types of air purifiers that you can choose from. The type that we choose to use on our team is a UV air purifier. UV air purifiers are ultraviolet light air purifiers. They're our choice because they work silently in line with your home's HVAC system to reduce airborne allergens, they capture the viruses and trap it, and they come in a wide range of sizes to fit most homes. If you're looking for the right air purifier for you, our professionals will help you find it and install it. Get in touch with us to discuss your options. 
Contact Residential Heating and Air conditioning to "Feel the Difference." Serving The Twin Cities Since 1991.